The year is coming to a close, and in less than a week 2011 will be no more than a memory. As we set our resolutions and prepare for the next chapter in our lives, many of us will be reflecting on the past year and the events that defined it. For Earmilk, every year is defined by the music it brings to the table. We live and breath music over here, celebrating it to the highest extent as well as scrutinizing it to the finest detail. The beautiful thing about music is that unlike memories, music will never fade away. It has been a fundamental part of our world for ages now, and will be until the end of time. To cap the year off, Earmilk has put together a list of our top 20 albums in Hip-Hop, Electronic and Indie music. Each list was put together by a collective group of our writers in their respective genres who worked feverishly to create a set of albums that we consider the best of 2011 - not necessarily the most popular albums, nor the most successful albums, but the albums that we as experts found iconic for the artist, the genre, or our readership. We recognize that you may feel one way or another about this list, an album within it, or an album left out - so we encourage you to leave feedback in the comments below and rave about how disappointed you are that Bieber's isn't #1 on the list.
2011 can be summed up as a period of innovative change in electronic music. As the masses peaked in their craving of belligerent electro and dubstep, the instigators of these genres attempted to distinguish themselves from what was now the sounds of the general public. Things got a little weird. Established bonafides became visionaries composing with avant-garde in mind and laying the ground work for setting new trends. Fresh talent blossomed, and with them came the monthly chart toppers that broke the barriers of typical song structure and frequency in nearly every sub genre. Never has the BPM gone so low, so high, and yet make complete sense. It was the year electronic music showed its true colours. Reaching it's hand out to harmonics quarantined in basement after hours and warehouse raves, the internet pulled these small niches in to cultivate a mixed establishment. This list is proof of that as it spans from ambient techno garage cross overs to bass burials and funky floor stompers. A prelude to a destined scene of post-everything.
10
Machinedrum
Rooms
Planet Mu; 2011
2011 became a progressive year for the long standing independent Machinedrum. Breaking through the surface and showcasing a decades worth of intellect under a number of aliases, Rooms was the LP that bridged the gap between experimental haven and something the clubs could actually chew on. Machinedrum is keen on using vocals in his tracks which gives Rooms a cross-over appeal to stubborn pop victims without sacrificing on creative outlook. In fact, the man revels in this ingenuity so much so that certain points of this album can taste bitter to even the most enduring listener. At first glance this is often pinned as the fault when in reality it serves its audible purpose. To assimilate ears into thinking for themselves rather than wallow in the comfort of hearing a sound that's been done before. - theduke
Favourite Track:
Machinedrum
- Sacred Frequency
09
Gui Buratto
III
Kompakt; 2011
Brazilian melodic-techno wizard Gui Boratto released his third full-length album in fall of 2011. III saw Boratto favouring the more aggressive side of his production finesse, evident through buzzing leads and percussion, and more literally through track titles like "Stems from Hell" and "The Drill." While fans of Chromophobia and Take My Breath Away can find the beauty of "Beautiful Life" and "No Turning Back" in III's "This is Not the End," the second half of III shimmers with equally stunning melodic work that Boratto has become so well known for.
III is a familiar record--Boratto sticks to the general structure of his previous two full-lengths and mixes a variety of tracks that could easily have fit on either one of his previous records (which seems like III's weakest characteristc, limiting its potential to being ranked higher on this list). Despite this auditory déjà-vu, III still fairs very high among electronic albums released this year--Boratto knows how to please the ears of the introspective listener while infusing enough drive in his tracks to satisfy dance floor DJ. - philipjamesdevries
Favourite Track:
Gui Boratto
 - The Drill
08
SBTRKT
SBTRKT
Young Turks; 2011
The last two years have been a whirlwind for London's Aaron Jerome.  Still a relative newcomer to the scene his resume already boasts EPs on Grizzly and Monkeytown and remixes for Underworld, M.I.A and Modeselektor.  His first LP and accompanying live show with frequent collaborator Sampha is a journey through the more sensual side of dubstep.  While "Wildfire" was the darling of the BBC set we suggest checking out the sleeper hit "Right Thing To Do". - goldngrams
Favourite Track:
SBTRKT
- Wildfire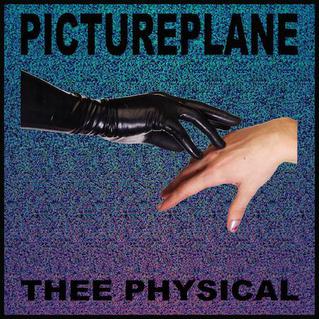 07
Pictureplane
Thee Physical
Lovepump United; 2011
Pictureplane's Thee Physical might be the album release this year that felt the most like the future. Here, the future isn't exactly what we first anticipated it to be -- my mind automatically leaps to spacecraft and bleeps and bloops -- but some blend of past, present, future, and something altogether foreign. Travis Egedy, the man behind Pictureplane, expertly blends all sorts of samples into a witchy, tranced-out, and still somehow pop-sensible album that's probably his most cohesive work yet (not that we don't love what he's done before, too). Beware: standard indie pop may never appeal again after you hear Pictureplane's electronic-infused twist on songs that still feel like they wouldn't be out of place on an indie album.
There's an unconventional sexuality behind Pictureplane's music that's pretty befitting to our time, and that lends a kind of relatability that anyone can latch onto (without being too in-your-face, because it's mostly about fun) -- I think everyone's pretty done with strict gender roles at this point, so tracks like "Trancegender", "Body Mod", and "Post-Physical" strike a global chord. Boys can wear slinky dresses and paint their nails and cry and girls can wear their most emotionless pokerfaces and take them out for a night on the town. For an album this danceable and smart, we're surprised Pictureplane didn't blow up more in 2011. - alyce
Favourite Track:
Pictureplane
 - Trancegender
06
L-Vis 1990
Neon Dreams
Island; 2011
L-VIS 1990's first LP, Neon Dreams, on Island Records (he also co-operates Night Slugs with Bok Bok), is basically a case-in-point illustration of how pop music and underground scenes can come together in a seamless blend. Poppy vocals with a hint of nostalgia make this an album laden with pop singles of a breed we haven't seen for a while (party music that's got a weird kind of innocence to it) placed over wonky beats with a distinctly UK bass flavor that also hearkens to the discotheque. L-VIS 1990 doesn't beg you to overthink anything, but his songs also doesn't feel guiltily unintelligent -- just carefree. - alyce
Favourite Track:
L-vis 1990
 - Lost In Love
05
Justice
Audio, Video, Disco
Ed Banger Records; 2011
Coveted by many, the thought of LP #2 has been on the mind of Justice fans since 2008. Aching for a sequel to the world debute that made the biggest impact in electronic music in the last decade. The Parisian duo answered with Audio, Video, Disco a looking glass into their marvelled influences of cherished 6 strings soloists and classy stadium rock legends. The album became a sensitive issue leading up to its release as people began to write off the topping of their first as impossible. Club goers who expected the typical 07 grit were left unsatiated as the two went in the opposite direction creating a classic rock mannequin bent on wired electronics.
Led Zeppelin, AC/DC, and Queen come to mind when venturing through this album as they sacrifice DJ friendly song structure for a more narrative writing style. What sets this LP apart from the work of hall of famers is that these two sat down in a small studio with a single guitar and the most minimal amount of gear to pump out an album you could have sworn was recorded at Abbey Road. In short, Audio Video Disco was when Justice grew out of club culture and began dictating music by their own rules. A maturing of musicians refusing to be pigeonholed to a certain crowd and establishment. The rock n' roll mentality, all grown up. - theduke
Download:
Justice
- On'n'On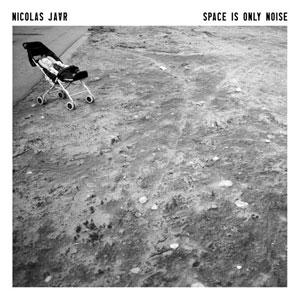 04
Nicolas Jaar
Space Is Only Noise
Circus Company; 2011
Arguably the best overall record of the year (depending on who you ask), Nicolas Jaar's debut full-length, Space is Only Noise, made quite a fuss in music circles of all genres in early 2011. The young American/Chilean producer who dabbles in the more organic side of the electronic world--one that has limitless potential and is continuing to grow more and more popular--released his full length via French label Circus Company. Space is Only Noise is not a "club" record, Jaar works meshes of jazzy samples and ethereal vocals into works of astonishing colour throughout the album.
The brassy solo of "Keep Me There" demonstrates Jaar's knack for genre-blurring as well as his clean ear for smooth production, accompanying the samples with smooth pads and ambiances that compliment each sound as the track progresses. Space is Only Noise is a true album, while so many electronic albums feel like pastiches of singles that were randomly thrown together to appease the demand for a full-length work, Jaar's album is a narrative, designed to entice the listener and keep their attention from start to finish. We can expect great things from Mr. Jaar in the near future. - philipjamesdevries
Favourite Track:
Nicolas Jaar
 - Keep Me There
03
Zomby
Dedication
4AD; 2011
The faceless mask-clad Zomby has been known to mess with old school bass (his 2008 Where Were U in '92? is a testament to this) but there's not a bone of one-trick-pony in this man's body. In 2011's Dedication, his sophomore album and first release on 4AD, Zomby blew us all away with something completely unique, a rare album that's a true intimate treasure. Everything here carries a heavy dose of emotion, and while the tracks vary greatly, they could be classified somewhat generally as a more ambient, almost classical, take on bass music.
Zomby's been touted as one of the forefathers of true dubstep, but this isn't even post-dubstep -- it's a step beyond. With sounds ranging from soothing piano to pounding bass to twinkling explosions, sometimes within the same second, sometimes offset perfectly to stand on their own, Zomby's album is complex and beautiful without being esoteric. It's (broadly classified) dance music that can make you feel and ambient music that can make you dance. To pick a favorite track here was near impossible -- this is one of those albums that it's almost impossible to pick apart into songs and is better taken in as a whole (the only time I'd let you get away with picking and choosing would be if you were selecting a song to best fit a particular mix or DJ set. I'm watching you). - alyce
Favourite Track:
Zomby
- Mozaik
02
Martyn
Ghost People
Brainfeeder; 2011
3024 label boss Martyn's full length project for Brainfeeder could quintessentially be the soundtrack to the sound of 2011 with the lead single "Masks" leading the way.  Stomping chicago house chords weigh down the low end while sweeping arps and time warped FM modulation fill in the rest of the gaps.  Some other highlights include the bitcrushed "Viper" and the 16th note sequenced driven "Bauplan" best suited to catapault a crowd over the edge into a utopia during a sunrise set. Branching out of his drum and bass days Martyn looks back at the past and goes back to the drawing board to resurrect the roots of electronic music. Incorporating more house and garage elements than his previous works but polishing each track with an intoxicated rave outlook, a sound that's lost and in desperate need of resurgence. - goldngrams
Favourite Track:
Martyn
- Masks
01
Azari & III
Azari & III
Turbo Recordings; 2011
Probing at hedonistic desires and harmonic insecurities, the self titled debute from the aesthetic four piece Azari & III tops our list as our favourite album of the year. The band itself stands as an anomaly and an indication of the deteriorating barriers in today's audible genre and social classifications. Incorporating sounds that were since stuck in the bearing decades we longed for while introducing foreign elements to teeter between the past and future. Hit singles like "Into the Night" and "Reckless (With Your Love)" give off the impression that the group flaunts a 90s pop outfit but those are just in place to coax you into encountering tracks like "Tunnel Vision" and "Manhooker" who aim to seduce through instrumental research and development.
Deep house sanctuaries are rampant, but not to be indulged without adding in elements of dark techno basslines and tribal wallows as heard in the stripping of innocence that is "Indigo". As a whole the album serves a collective platter of tight fitted grooves pungent to the nightly free spirit and even the snobbiest of dance floor dictators. As a band, Azari & III throws out dated contra constructs to resurface a brewing underground culture that exercises true freedom and liberty in all walks of life. - theduke
Favourite Track:
Azari & III
- Into The Night
__