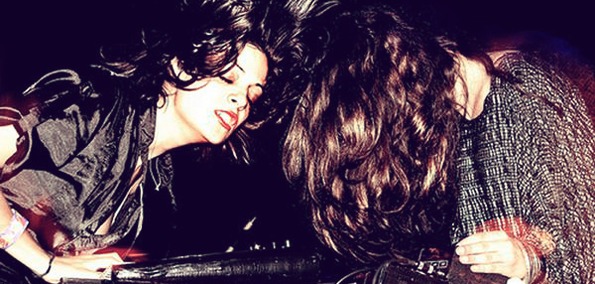 Our admiration for these Italian twin sisters keep getting stronger with every release. New York's Zambri just premiered their latest music video on Stereogum, "To Keep Back" from Glossolalia. Last week, they officially debuted the album and it easily creeped up my year end's list. It's everything good in the experimental dark pop genre.
"To Keep Back" is a track with mixed vocals from Hooray For Earth's Noel Heroux and Software's Autre Ne Veut. The video is directed by Meringuemeringue, set in a museum containing various clips of glass, milk, baby powder and wine explosions.Watch the video and purchase Glossolalia now.
Zambri  "To Keep Back"