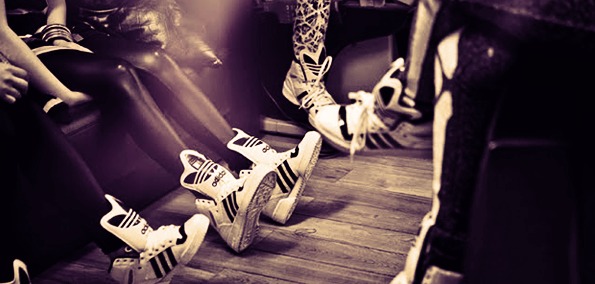 This is your Daily 2% - Chilled and Ready to Serve. We will try to bring you one "chill" track every day. This is for when you get home and you are trying to unwind. You reach for that glass of wine or that unlit Black & Mild or maybe you reach for something more herbal. This track is for those times. We are just your milkmen and I'm here to make a delivery. Chill...
Today's delivery is brought to you by @Peace. This Auckland, New Zealand collective consists of Tom Scott, Lui Tuiasau, El Truento, Dick Darstedly & B Haru who have recently just released their soulful self-titled debut EP. And, like many of the Daily 2% hip-hop picks before; this group features conscious rhymes layered over jazzy instrumentals that'll have you zonin' in no time. The EP quickly establishes that its paying homage to classic hip-hop with a extra jazzy twist. But, before we get to the music itself; I must mention that finding groups like this is one of the best parts about being able to write and present new music. Because, this group is fairly unknown yet obviously have the talent to really go places.
It was pretty difficult to pick one track to feature but, in the end, I had to go with "Home" which is the intro track to the EP. But, really, there are at least 4-5 tracks that could easily of been chosen instead. I'll just include those as bonuses. Hopefully we see more music come from these islanders. Check out the track(s) and chill....
at_Peace - at_Peace - 01 Home
Download:
@Peace - Home
at_peace - at_Peace - 06 Be Like
Download:
@Peace - Be Like
at_Peace - at_Peace - 05 My World
Download:
@Peace - My World
at_Peace - at_Peace - 02 Nobody
Download:
@Peace - Nobody
Download/Purchase: @Peace - @Peace EP