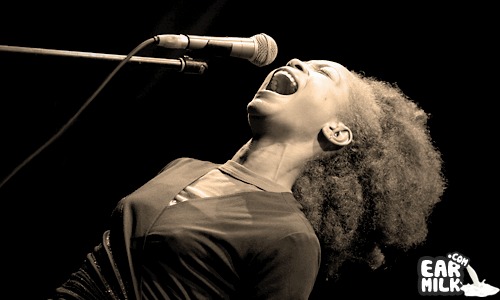 Erykah Badu - musician, friend and teacher to many (including myself), is one of those rare human beings whose presence on this planet become more infrequent as time progresses. Her bona fide soul and authenticity resonate through her music so vividly, that listening to a song can make one feel like they just talked to her over the phone yesterday. Her music is very personal in that way.
I remember first hearing Baduizm back in 1997. I was 11 years old and riding with my family to visit my cousins who lived in another state. My mother took out the CD and threw it in the changer. When those chords dropped on "On & On", I was immediately taken aback by an overwhelming warmth. The same kind of warmth one gets when their grandmother bakes cookies, or when one runs into old friends and family they haven't seen in a while at a barbecue. It was unlike anything I had ever heard before and others shared the same sentiment, so much so, that eventually listeners began coining her sound and other artist similar to it "Neo-Soul". Her sultry, blues influenced intonation and distinctive, yet ever-changing production and instrumentation have made her music timeless; an air so rarefied in music today, that those who attain it are instantly considered legendary.
I've thought many times about what I would say if ever met this extraordinary woman; how I would tell her how much an impact her music has had on my life and wonder whether or not she'd give a shit. Would the actual woman be really reflective of the transparency and intimacy her music expressed? After watching this interview, all doubtful notions of mine dissipated.
The Red Bull Music Academy, honorary alma mater to a host of genre pushing artist including Flying Lotus, Madlib and Phonte of Little Brother, enlisted the journalistic talents of music historian and Stones Throw label mate Egon. In this telling interview, she talks about being a mother, her various inspirations, quasi-showcases DJ Lo Down Loretta Browns' skills and how life and music are intertwined. Class is in session.
Keep Listening.
Erykah Badu - Lecture @ Red Bull Music Academy in Madrid 2011