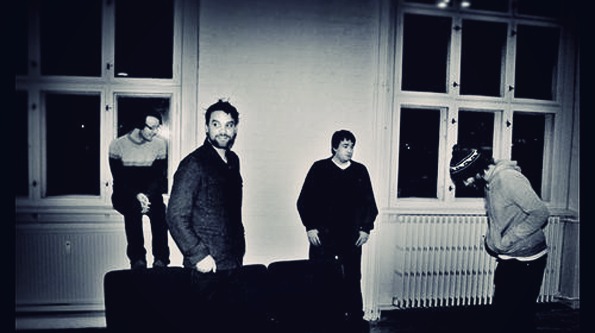 Last year, Scottish indie band Frightened Rabbit released their widely praised The Winter of Mixed Drinks LP.
After a year of touring with a few notable bands (including Death Cab for Cutie) to promote their newest album, the band recently released their newest record--A Frightened Rabbit EP.
Originally released on July 28, the three-track EP was available only to fans who attended any one of the band's shows in the last several months.
A Frightened Rabbit is currently free to download to fans upon signing up for the band's mailing list. The EP is also available to pre-order as a 10" Limited Edition vinyl, which is due out October 31.
Several guest vocalists contributed to the EP, including Camera Obscura's Tracy-Anne Campbell in "Fuck this Place" and Archie Fisher in "The Work."
Listen to "Scottish Winds" below and click here to sign up for the band's mailing list to download A Frightened Rabbit EP.
Download:
Frightened Rabbit - Scottish Winds