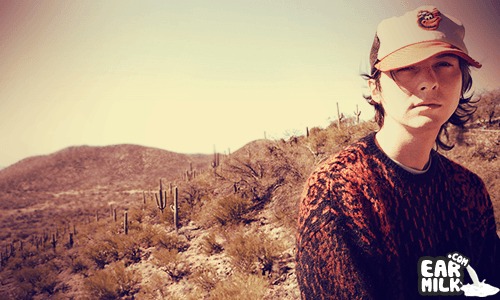 Quality remixes seem hard to come by, given the plethora of dance remixes that have seemingly pigeon-holed themselves into gimmicky one-genre pieces consisting of little experimentation or creativity.  Riding the coat-tails of famous names does little to demonstrate the artist's skill as a musician, i.e. using an entire vocal track from a popular song and barely changing it.
The 'remix' gives the artist an opportunity to create a work that is completely their own, using as little or as much of the tracks he/she is given to 'remix.' While some artists seem to get lazy and cut corners with remixes, some choose to use the opportunity to produce music that is of such quality that they could release an album of their remixes alone and have those works be equally important as their own original works (much like remixes by James Holden).
Actress (above) released Splazsh last year and has established himself as one of the most exciting new musicians of the past year.  Splazsh is, in my opinion, the best LP from 2010.  As an artist with such high quality productions, Actress takes full advantage of the opportunities of the remix, reworking Panda Bear's "Surfer's Hymn" into a track that is completely his own.  The 12", released last Thursday via Germany's Kompakt recordings, is a limited, one-sided pressing.
Surfers Hymn Actress Primitive Pattern Remix
Stream:
Panda Bear
- Surfer's Hymn (
Actress
Primitive Pattern Remix)
The remix itself is an extremely exciting listen.  Aptly named, the rhythms of the remix produce a dance-floor friendly version of the Panda Bear original, while straying away from any gimmicks or corner cutting and keeping the quality as high as Actress' original music.  The chaotic synthesizers and percussion stick to a cut of Panda Bear's vocals that provided the metre for the majority of the track, while the song keeps moving in new directions and breaking into new ideas.
Be sure to buy the 12" or digital download if you like it:
Enjoy!