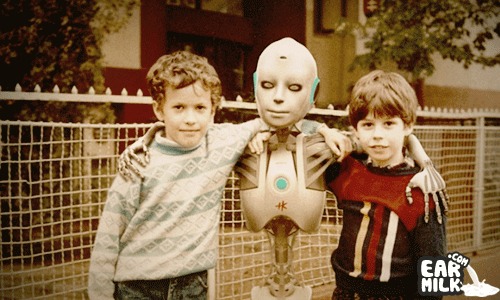 sybrfuk is from Puerto Rico and has been churning out tracks for a couple years now, and if your like me - you've seen the name and enjoyed the music but maybe haven't given the sound a full go. He finally cornered me today and made me listen to his take on Daft Punk's "End Of Line" and I must say, I am ashamed to have not caught on earlier.
It's all very tech dub or some sort of deep minimal but once you let it sit with you soon you'll find productivity waining as the cavernous kicklines sneak up on ya ~ enjoy.
End Of Line (sybrfuk CLUs revenge remix)2
Download: Daft Punk
- End Of Line (sybrfuk CLU's revenge remix)
p.s.
checkout the bonus tracks to get a taste of his alter ego 1nightstand for his more "broken beat" tracks that he's yet to find a genre home for.
BONUS
Turn Up The Volume (sybrfuk remix)
Download:
AutoErotique - Turn Up The Volume (sybrfuk remix)

1nightstand - Licorice (original mix) by sybrfuk aka 1nightstand