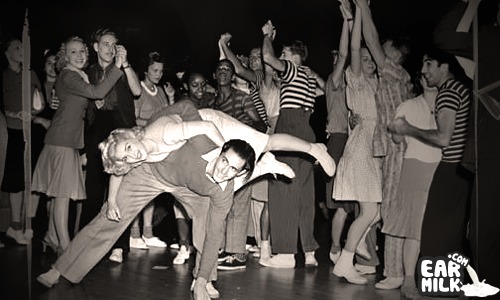 Having been a big fan of the twisted sounds of  jungle since my youf I relish the opportunity to go and get my skank on whenever a good jungle night rolls into london town. With that in mind I mossied on down to Area in vauxhall for The Big Rewind Jungle Soundclash featuring the cream of UK Garage and Jungle maestros extroadinare this past Saturday.
I'd be talking lies if I said the whole venue was rammed to anti-skanking levels, because it was not. Maybe all the jungle heads were still reeling from friday nights mayhem or maybe, dare I say, jungle just doesnt command that much of a following anymore. It ruled the Uk underground scene in the 90's and has laid down some of the rave scenes greatest anthems but seems to be waining slightly beneath the might of its twisted musical off-springs. The irony is not lost.
Having said this the atmosphere and genuine comraderie between everyone in the room was something a little bit special. No posers, no trendy folk latching on to the next big thing. Lots of wide eyed, happy faces, catching each others eyes with a mutual understanding of "we both know whats coming, fck yeh this is choooon!!!"
All I have to say is more please sirs. Now for some garage/jungle inspired tracks. And one that is inspired by neither.
This young fellow is a mean London based producer. He's got a smooth 2step garagesque groove but keeps it fresh and appealing check Altimeter herrrrr
LTJ Bukem Classsssiiiicccc!! Cop the
download here
http://www.youtube.com/watch?v=ZHWp7eoEQlM
The next track doesn't really have anything to do with anything I've just written……….. however it is rather splendid and I like it. I wasn't such a huge fan of the originial, good to see someone put a new twist on it.