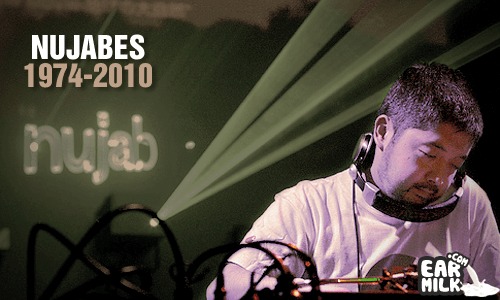 It's with a heavy heart that I have to write that Jun Seba a.k.a Nujabes has passed away and has left many fans, including myself, with an empty void left to be filled. It was announced just today but apparently Jun was in a fatal car crash on February 26 and his family had a private burial which is why its only today that it has been confirmed. His death was confirmed by his long time friend Shin02 and he had this to say:
Through his soulful music, Nujabes has touched so many people around the world, even beyond his dreams. He was a mysterious character to most as he avoided the public limelight, rarely conducted interviews, so only a few got to know the man behind the signature production. Yet it continued to amaze me how young listeners of all backgrounds learned of his enigmatic name, and expressed support for his music.
I never got to see Nujabes live but i've been a fan of his music for quite a while ever since I heard some of his production in Samurai Champloo. Jun's production skills are unmatched and you can instantly recognize a Nujabes beat even if you hadn't heard a track of his before. He was one of the first producers that I felt mixed Jazz perfectly with Hip-Hop because it had been done before but no one has or ever will do it as well as Jun and he's one of the main reasons I got into chill/lounge hip-hop beats in the first place. Nujabes died February 26, 2010 and he was 36 years old. Here are some of my favorite tracks posted below please give them a listen even if this is the first time you've been introduced to the genius that is Nujabes.
07%20-%20Another%20Reflection
Download

:
Nujabes
- Another Reflection
02 - Sky Is Falling (Feat. C.L. Smooth)
Download

:
Nujabes
- Sky Is Falling (Feat. C.L. Smooth)
Download

:
Nujabes
- Sea Of Cloud
01 - Feather (ft. Cise Starr & Akin From Cyne)
Download

:
Nujabes
- Feather (ft. Cise Starr & Akin From CYNE)
Download

:
Nujabes
- Luv(Sic) Ft. Shing02
14 - After Hanabi (Listen To My Beat)
Download

:
Nujabes
- After Hanabi (Listen To My Beat)
Shing02 Paying Tribute