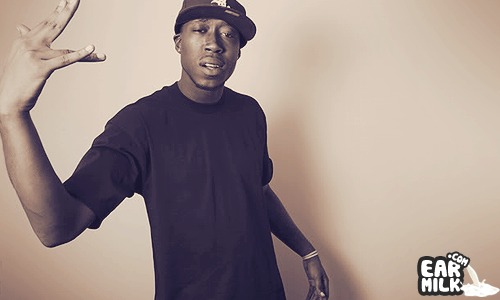 The fellas (or fella) over at Yourstru.ly, a music vlog based in Toronto, have had some excellent opportunities to catch up with some of the most promising rising artist to chat. Their credits include artists such as Melanie Fiona, Wavves, and The Very Best. In this particular episode Yours Truly gets up close and personal with Freddie Gibbs, also known in his hometown of Gary, Indiana as Gangsta Gibbs. Gary's last shining star is known as the King Of Pop, and is also one of the most enigmatic names in history. Granted both men come from the same side of the tracks, different times call for different measures.
Freddie comes from a Gary, Indiana that has been several times listed and still is to this day one of the most dangerous cities in America. Fuck the gimmicks, the fame and the jewelry, there are no egos here, just a story teller and his experiences. Taking cues from artists like Bone Thugs, Twista, 2Pac, Biggie and even Andre 3000, Gibbs' content takes you on a mental ride through his hood with detailed decriptions of what goes down. Freddie's flow, albeit stylistically his own, are peculiarly recollective homages to his legendary predecessors. Check out the video below, and stay on the lookout for more music to come from this artist.
Freddie Gibbs - Murda On My Mind LIVE! (A Yourstru.ly Presentation)
Here is Gibbs performing the track "Iodine Poison" live in room 501 @ the Ace Hotel for FaderTV.
Freddie Gibbs - Iodine Poison (FaderTV x Levi Jeans)
Keep Listening.