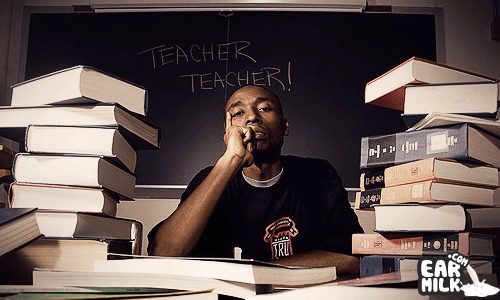 This is your Daily 2% - Chilled and Ready to Serve. We will try to bring you one "chill" track every day. This is for when you get home and you are trying to unwind. You reach for that glass of wine or that unlit Black & Mild or maybe you reach for something more herbal. This track is for those times. We will try to bring you at least one a day. We are just your milkmen and I'm here to make a delivery. Chill.....
In a way i'm bringing you two songs today. The initial song is called "Yesterday & Today" which features Murs as the MC and 9th Wonder on the beat. This song is one of the reasons I do the Daily 2% in the first place. 9th Wonder beats will be put in the Daily 2% pretty often just because of the style.
The Murs+9th Wonder track samples from the William Bell song entitled "Yesterday I Lied, Today I Cried" and I feel i need to put this one up too because that song is chill on its own. Its a bit of a downer if you listen to the lyrics but the sound of the song is very mellow. Check out both tracks below and just chill.....
Download: Murs & 9th Wonder - Yesterday & Today
http://www.youtube.com/watch?v=EpReOW0A9w0William Bell - Yesterday I Lied, Today I Cried