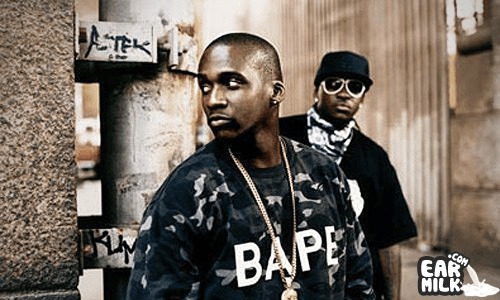 Heres the second single to drop off the highly anticipated album from The Clipse entitled "Till The Casket Drops," coming out sometime in September. The single itself is called "I'm Good," even though this is the second song off the album.. "I'm Good" is the first of two official singles dropping in the next few weeks. Song was produced by none other then the Neptunes. Its a pretty dope laid back track.. check it out.
clipse-im_good_feat._pharrell
Clipse -
I'm Good(
ft. Pharrell)
Heres the first single that was released earlier from the album called "Kinda Like A Big Deal." Its a collaboration from Malice, Pusha and Yeezy.
clipse-kinda_like_a_big_deal_feat._kanye_west
Clipse -
Kinda Like A Big Deal (
ft. Kanye West)