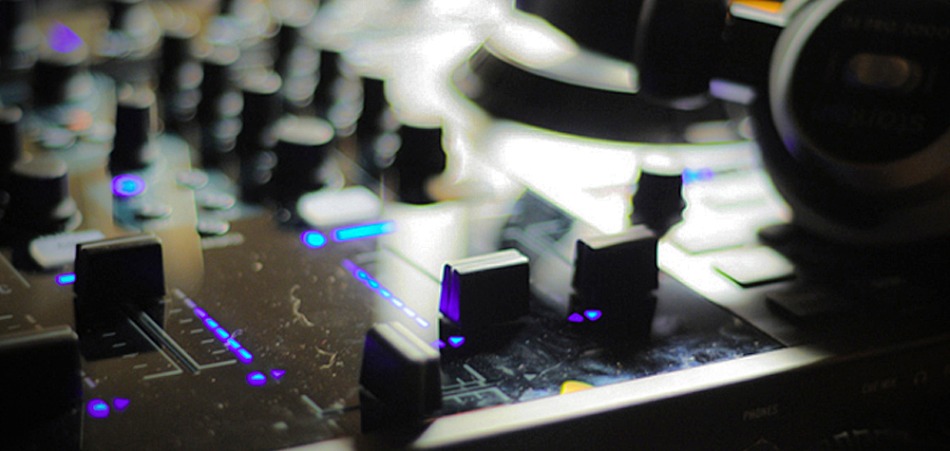 The Kentucky-born, bluegrass singer-songwriter, Chris Stapleton, is not going to be seen on any EDC or TomorrowWorld lineup anytime soon. In fact, most electronic fans tend to not be your biggest fans of country music either (and vice-versa). But there's something about the passionate, honest approach that Stapleton takes to his music and the extraordinary reception that it's had with the country music fan base, that could become a vital lesson for the future of the electronic industry. 
To get it out of the way, who is Chris Stapleton? If you've ventured a little outside of our typical EARMILK coverage, you'll find that this country artist released his debut album, Traveller, in 2015 and it's already reached number one on the Billboard 200, won the 2015 Country Music Association Award for Best Male Vocalist, New Artist of the Year, and Album of the Year,, received four 2016 Grammy Award nominations including Album of the Year, and won the Grammy for Best Country Album and Best Country Solo Performance. All of this from just his debut album. So why does it matter? Well, you also have to understand what's been happening to the country music industry to see it's direct correlation to electronic music. 
Bringing in the 2000s, country music found itself slowly embracing pop radio hits that play into the "redneck" stereotypes more each year and began giving a back seat to the folk, gospel and blues music that once represented the genre. Lyrics of pick up trucks, red solo cups, southern pop culture and honky tonk badonkadonks resonated well with the tailgating college crowds but unfortunately negatively impacted the credibility of the purer musicians trying to break into the scene. Excluding a few scattered singles over the years, it really hasn't been until Chris Stapleton recently proved that singer-songwriters who are honest to themselves and their craft are still in demand within the popular masses. 
So what does that mean for electronic music? Well, the early 2000's also brought a rapidly evolving digital era in the electronic industry that created changes to the industry's overall approach to the music. We suddenly went from the necessary skill sets of early DJs and producers hunting through vinyls and recording their own samples - to household producers relying on beat matching software and creating mixes in a matter of minutes.  (Let me quickly point out that the evolved DJ of today is not a bad thing. Musicians can now experiment with new sounds like never before and collaborate with other producers halfway around the world without ever even meeting them.)
This conversation focuses on the pressures that young artist face with creating viral music opposed to honest music, in an industry that's growing dangerously close to only rewarding the prior.
If people remember the grotesque performance from last year's TomorrowLand festival; we saw unofficial electronic music leaders mocking the industry, as they played remixes of the Titanic song and "If you're happy and you know it, clap your hands." As a rising producer and DJ, what would compel someone to sit in the studio for months pulling influences from artists that inspired them growing up and scour the internet to fuse sounds from different cultures, when they could just spend a few hours remixing a 90s Nickelodeon theme song to recieve millions of online plays and eventually headline a major festival? 
Legendary DJ, Paul Oakenfold, started the first electronic awards show this year called the Electronic Music Awards, airing on April 23 on Fox. We'll see some household artists up for awards like Jack U, Diplo and Calvin Harris but there's also a best new artist category. This will feature artist nominees like Bob Moses, DJ Snake, Jazz, KSHMR, and Kygo. With an awards show of their very own, it's a perfect event to mimic what the Country Music Awards and the Grammy Awards have done with Chris Stapleton. The ball is now in the electronic industry's court to reward artists based on the craft and not the number of plays. It's a perfect opportunity to take back credibility and put an end to labels of "button pushers" or ignorant statements like "electronic artists aren't real musicians." 
With deep house duos like Bob Moses receiving national attention with performances on The Ellen Degeneres Show, it's becoming more apparent that the electronic fanbase, outside of the underground scene, is growing hungry for raw, new electronic sounds too. 
If artists like Chris Stapleton can avoid catering to fake pop culture music and still find Grammy success, then why can't electronic artists? It's time for the industry leaders and influencers to get behind the artists who are working to be the best producers in the world, not the biggest.