According to TMZ, Brooklyn-rapper Pop Smoke was murdered early this morning as four unidentified masked gunmen broke into a rented home in Hollywood Hills. Soon after the incident, he was rushed to Cedars-Sinai Medical Center in West Hollywood, where he was pronounced dead.
A surveillance video shows the masked men breaking into the home just 10 minutes after the front door was dead bolted shut. The home alarm was not turned on. The men were seen afterwards fleeting by foot. Authorities have not identified any suspects, and it is still unclear if the young rapper was familiar with the shooters. 
Law enforcement notified that there was some form of party or get together earlier that night.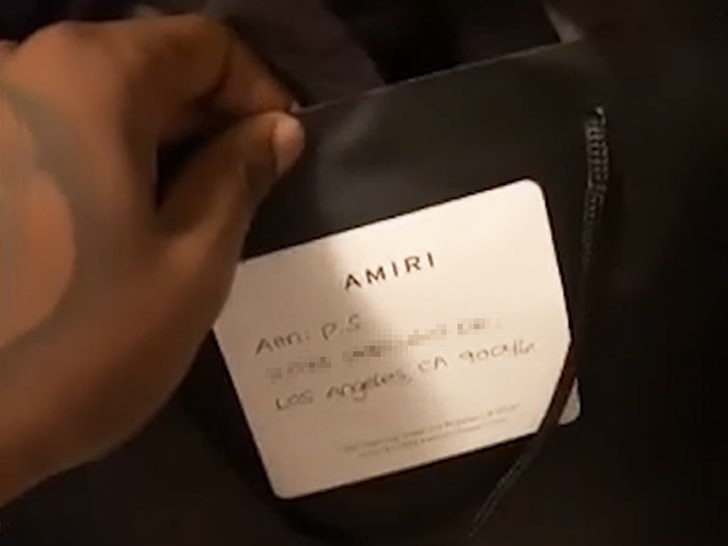 In celebration of his latest chart success, the home address was mistakenly  shared by Pop on his Facebook story earlier in the day on the label of a gift bag. The Hollywood Hills home was registered to "The Real Housewives of Beverly Hills" star Teddi Mellencamp Arroyave.
Pop Smoke, or Bashar Barakah Jackson, was 20 years old.
In the past 2 years, he skyrocketed in the hip-hop market, by leading the emerging New York drill. His breakout hit, "Welcome to the Party" was remixed by Skepta and later Nicki Minaj.
His latest mixtape, Meet the Woo 2, was just released this month. The project featured Quavo, A Boogie Wit da Hoodie, and Fivio Foreign. It peaked at #7 on the Billboard 200 charts this Tuesday. Pop Smoke had tour dates planned across the United States through May.
The hip-hop community remembers and mourns Pop Smoke.
 

 

View this post on Instagram

 
Jesus Christ.....Pop Smoke is gone?! Wtf!!!?

— RootsPicnic2020 Now! (@questlove) February 19, 2020
Shocked and disgusted about the murder of Pop Smoke. I cannot believe we are here again. Heartbreaking.

— Peter Rosenberg (@Rosenbergradio) February 19, 2020
Rest Up Pop Smoke, you were too young. God Bless and comfort your family. What a crazy trajectory you were on man smh ??????

— Chance The Rapper (@chancetherapper) February 19, 2020
Rest in peace Bashar Jackson and condolences to his friends and family.
Related: Pop Smoke leads the charge towards a new era of New York rap [Video Interview]