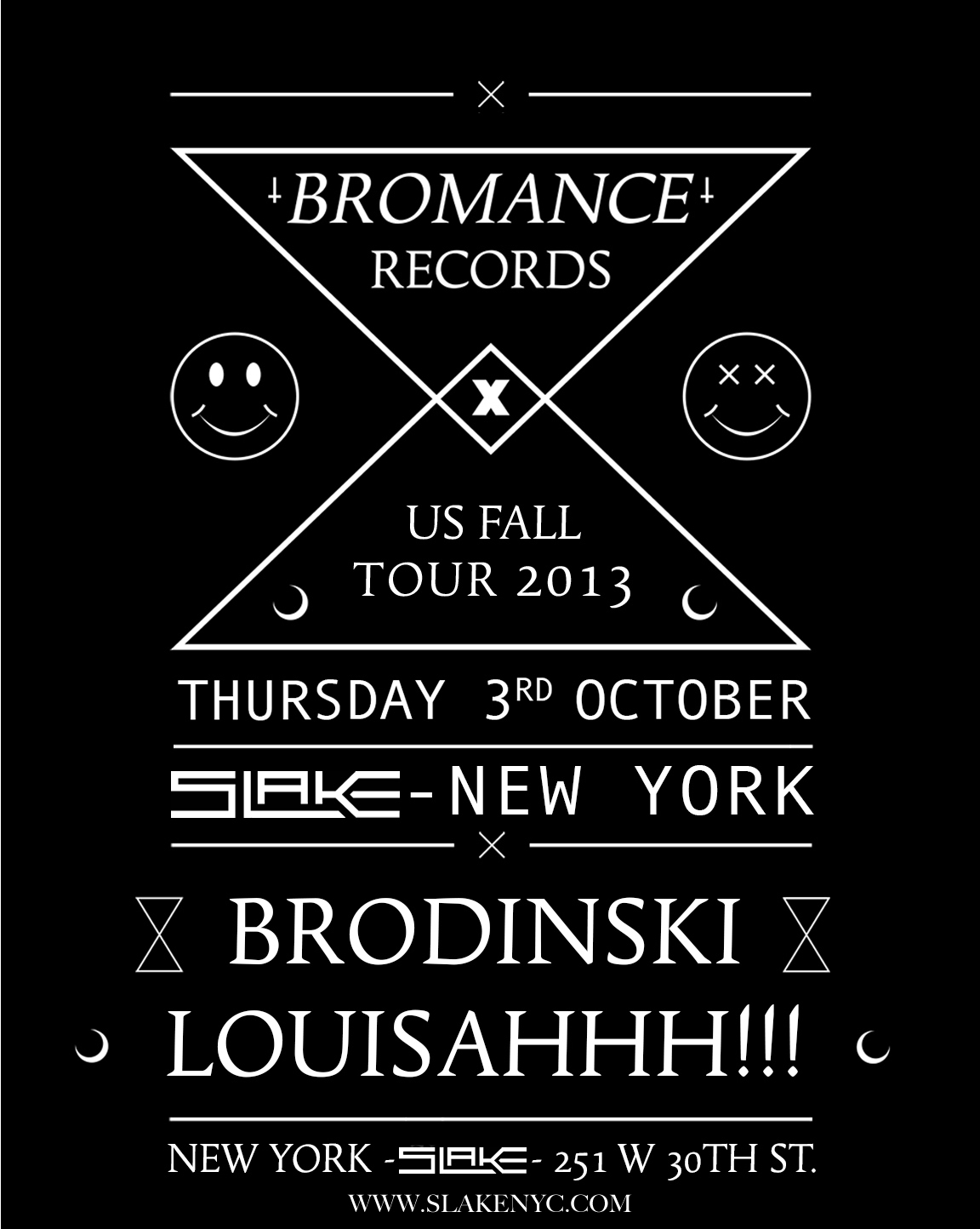 New York City is notorious for its diverse and fruitful electronic music scene- the city has rightfully gained the recognition as one of the greatest music cities in the world. Recently, the great minds behind one of the most legendary nightlife and music spots in the city - Webster Hall - hit New York with another great venue a few months back called The Wall. This venue recently rebranded itself as Slake. Slake NYC will definitely become a force to be reckoned with on the music scene in New York City, where some of the largest electronic music acts are slated to perform in the coming weeks.
Amongst some of the biggest acts Slake has booked in the near future is the Bromance Records showcase (win tickets to it below) featuring one of our favorite Frenchmen, Brodinski, alongside up-and-coming female producer Louisahhh!!! A few months back we caught Brodinski go b2b with French house master and partner-in-crime, Gesaffelstein, at Webster Hall- in tandem, the duo produce a fierce mix of sultry, dark, vibrating sounds layered with Brodinski's signature synths; these two are true masters of their art. Louisahhh!!! brings a female touch to the mix and always provides soothing melodic tones to a darker sounding musical genre.
After a stellar performance at this year's Electric Zoo Festival, we look forward to welcoming Brodinski back into the city that never sleeps, and we know that Louisahhh!!! will shine again as well. We know this is a show not to miss and we are giving one lucky winner and a friend a chance to attend the show! Enter our contest for a chance to win a pair of tickets to the 10/3 show at Slake NYC (251 West 30th St (between 7th & 8th ave).