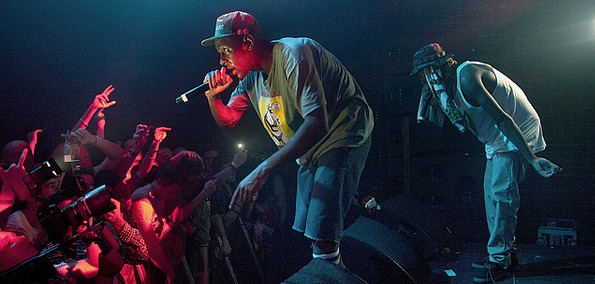 Get ready to see a lot more of Tyler, The Creator in the next few months. The rapper is adding a Golf Wang clothing line to his empire, as well as a new album, a tour to go along with it, and a second season of Odd Future's Adult Swim show, Loiter Squad, to top it all off.
Expect to see the Goblin follow up album, Wolf, on shelves and for purchase online on April 2nd. Tyler is opting for three different album covers, the Deluxe version featuring art from LA-based Pop Surrealist, Mark Ryden.
As for the Wolf  tour, Tyler hits the road this March thru April, with stops throughout North America and a brief stop in Europe. You can also cop his new Golf Wang clothing at the tour merchandise booths.
TOUR DATES
3/12 Columbus, OH
3/15 Pittsburgh, PA
3/16 Carrboro, NC
3/17 Norfolk, VA
3/18 Washington, DC
3/20 Buffalo, NY
3/21 Boston, MA
3/22 Toronto, ON
3/23 Brooklyn, NY
3/24 Philadelphia, PA
3/28 Paris, France
3/29 Berlin, Germany
3/30 London, UK
4/02 Los Angeles, CA
4/03 San Antonio, TX
4/05 Albuquerque, NM 
4/07 La Jolla, CA 
4/08 San Luis Obispo, CA
4/10 Seattle, WA
4/11 Portland, OR