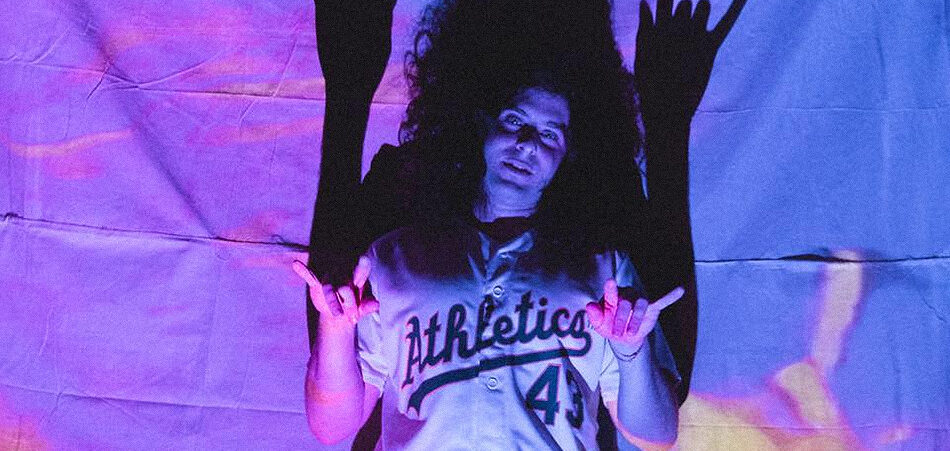 Psych-pop artist Arieh Berl, better known as Pink Skies, has released his sophomore EP, INFINITY. Following 2018's EP Does It Really Matter?, the Oakland-based singer, songwriter, multi-instrumentalist and producer digs deeper into in his multi-genre approach while traveling down the avenues of existential lyricism. Pink Skies takes INFINITY on an exploration of time and space and allows listeners to embark on a personal voyage for themselves. 
Earlier this year, Berl took hold in the San Juan Islands, a string of islands between Washington and Canada. Over the course of three weeks, Berl took a bunch of demos and ideas and turn it into his sophomore EP. "I was thinking about space a lot, and how we have had a past, present, future. I wanted to compress all of those ideas into one album. The album is definitely a journey from point A to point B," says Berl.
The EP kicks off with "Mirrors," a melancholic synth-pop effort brimming with vivid imagery and nostalgic undertones. The track will entice listeners to close their eyes and seek some kind of personal diversion to the hard times life may throw their way. "Mirrors" is the most personal track here off the EP. Berl's enthralling sonic choices and reflective lyrical style will have listeners feeling connected to this record right from the very start.
The next track is "Waves," which fluctuates through a plethora of sonic accents, landing on the shoreline of trippy, psychedelic-pop and tinges of alt-pop/alt-R&B. No matter the genre or subgenres, "Waves" is all feelings and navigates through a lush sonic resonance and deeper lyrical exploration found on previous efforts. "Waves" is followed by the EP's title track, an 85-second interlude that offers playful arrangements and experimental inflections.
On the fringes of ominous bass lines and eerie synths, the fascinating "Portland" pulls listeners into an otherworldly soundscape. The previously released track from 2018 is derived from the foundations of alluring psychedelic-rock and somber synth-pop. In translation, it has Pink Skies taking his distinctive talents to a profound and meditative destination. The penultimate track "Seasons" is a heartfelt endeavor, one where Berl looks back at a relationship that had its time in the sun. Delicate R&B-tinged tones, wistful lyrics, and a pacifying guitar has "Seasons" finding beauty every step along the way.
The final track is "Looking Back" off INFINITY. The influences of Tame Impala may be present, but Pink Skies rides through bubbly psych-pop and experimental productions elevating his style to grander heights. It's a captivating closer, begging for repeated listens, and attesting to the fact that Pink Skies is surely one to watch in 2020.
Connect with Pink Skies: Facebook | Instagram | Twitter | Spotify