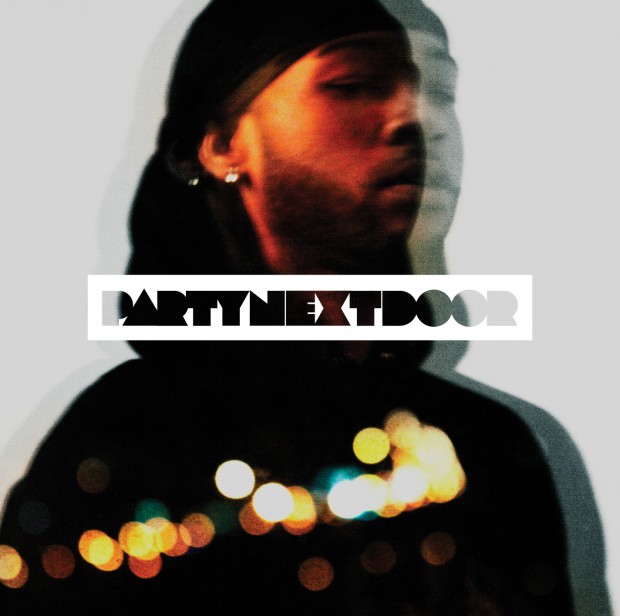 Album Review: PARTYNEXTDOOR - PARTYNEXTDOOR [Album Review]
Artist Name:

PARTYNEXTDOOR

Album Name:

PARTYNEXTDOOR

Release Type:

Mixtape

Release Date:

Record Label:
Label Location:
Review Author:
Review Date:

EM Review Rating:
PARTYNEXTDOOR, the enigmatic first signee to Drake's OVO imprint, represents the softer side of misogyny (if there were such a thing). His eponymous debut is a manifestation of a juvenile detachment from serious relationships and a swaggering frat boy approach to life in general, treating women as collectible trophies and their emotional turmoil something to revel in. His music is like listening to a teenage jock brag about his conquests to his friends. If you are that jock—or if you were that jock—then you'll find each song completely relatable. If you aren't, you'll want to be: PARTYNEXTDOOR as a project reeks of uncontrollable cool.
At times, it seems a more appropriate name for the (apparently) 19-year-old phenom would be THEPARTYYOUWERENTINVITEDTO. Whether by intent or happenstance, every moment and every picture painted feels distant and unattainable to the listener. If that feeling is indeed premeditated, it is even more impressive. The one thing that separates the OVO singer from any other crooner out right now is how easy he makes it all seem. He doesn't have the incredible range of some of his contemporaries, but he's a menace: the songs all hover around the same octave range, and in that range he's in his zone. That zone is a space that only he can occupy successfully, subtly intertwining melodies with extreme finesse. Every note is comfortably at home with the next and it exudes a certain confidence that only comes as an innate gift.
PARTYNEXTDOOR's first step is a giant step forward out of the large shadow cast by his label boss. His work has drawn comparisons to Drake's in its early stages, but Drake has never had a tonal quality this rich or a swagger this intoxicating (at least not when singing). PARTY's work has also been compared to The Weeknd's, but one listen dispels such notions. For one, PARTYNEXTDOOR's voice is much more robust while The Weeknd's is smooth and sultry. Additionally, there is a depraved indifference to The Weeknd's music that isn't present here; PARTY spends a lot of time playing mind games, selling himself to the women he will soon break.The Weeknd can't concern himself with that. PARTY comes across as slightly more sensitive in his manipulation. It's also worth mentioning that PARTNEXTDOOR's songs clock in at around three minutes on average while The Weeknd's shortest song to date is about 30 seconds longer than that. The compressed nature of the tracks is PARTY's greatest asset, though. Each tale is fleeting, and even more inaccessible. The project manages to set the 19-year-old apart from the pack in a relatively short time—clocking in at just a hair under 29 minutes, it's power-packed with personality.
[soundcloud url="http://api.soundcloud.com/tracks/99116072" params="secret_token=s-aZo5B" width="100%" height="166" iframe="true" /]
[soundcloud url="http://api.soundcloud.com/tracks/99116077" params="secret_token=s-aZo5B" width="100%" height="166" iframe="true" /]
[soundcloud url="http://api.soundcloud.com/tracks/99116061" params="secret_token=s-aZo5B" width="100%" height="166" iframe="true" /]
The finest moments on PARTYNEXTDOOR are the moments when the personality shines the brightest and the songs get conversational. PARTY has a great knack for providing context without straying from the central plot. The greatest example of this is the lush, up-tempo pseudo-ballad "Relax With Me," where he expertly weaves commands and compliments in between his personal perspective. He uses similar techniques throughout PARTYNEXTDOOR to create vivid scenes of promiscuity. "You can be his forever baby, but tonight you're mine," the singer boasts on "Right Now," further emphasizing his pursuit of short-term relationships. On "Wild Bitches," he spends the entire first verse providing background on his latest conquest by way of her relative's respective trades ("Shawty a killer, comes straight from Atlanta / Shawty a diva, her mama a dancer / Daddy a pimp, cousin a killer / Shawty's my nigga, but my bitch vanilla") then proceeds to tell her the ladies with her calling him a liar are lying right after he lies to her (and right after he tells us the truth). There are dizzying arrays of subtext on any given record, and it makes each song that much more captivating.
[soundcloud url="http://api.soundcloud.com/tracks/88917040" params="secret_token=s-aZo5B" width="100%" height="166" iframe="true" /]
[soundcloud url="http://api.soundcloud.com/tracks/99116096" params="secret_token=s-aZo5B" width="100%" height="166" iframe="true" /]
PARTY himself handles the production, and it is filled with spaced-out synths that frame his vocals perfectly. Some of his finest production is found on "Make A Mil," which slowly builds with careful drum programming. On "Break From Toronto," he showcases his sampling skills with a smooth chop of Miguel's "Girl With The Tattoo." All the beats exist in the same soundspace, and no beat feels out place. The production coincides with the vibe of the lyrical content, providing the appropriate atmosphere on each record. All together, it creates a complete sonic package.
PARTYNEXTDOOR is one of the best projects you'll hear this year, setting the stage for a potential star in the process. The project has great charisma and an arrogance that should feel undeserved from a newcomer, but it doesn't. The 19-year-old singer's confidence isn't unbecoming it's appealing. Whether or not this young talent can become a household name remains to be seen, but operating under the vast umbrella of the OVO imprint is a good place to start. Releasing a stellar body of work on top of that is icing on the cake.