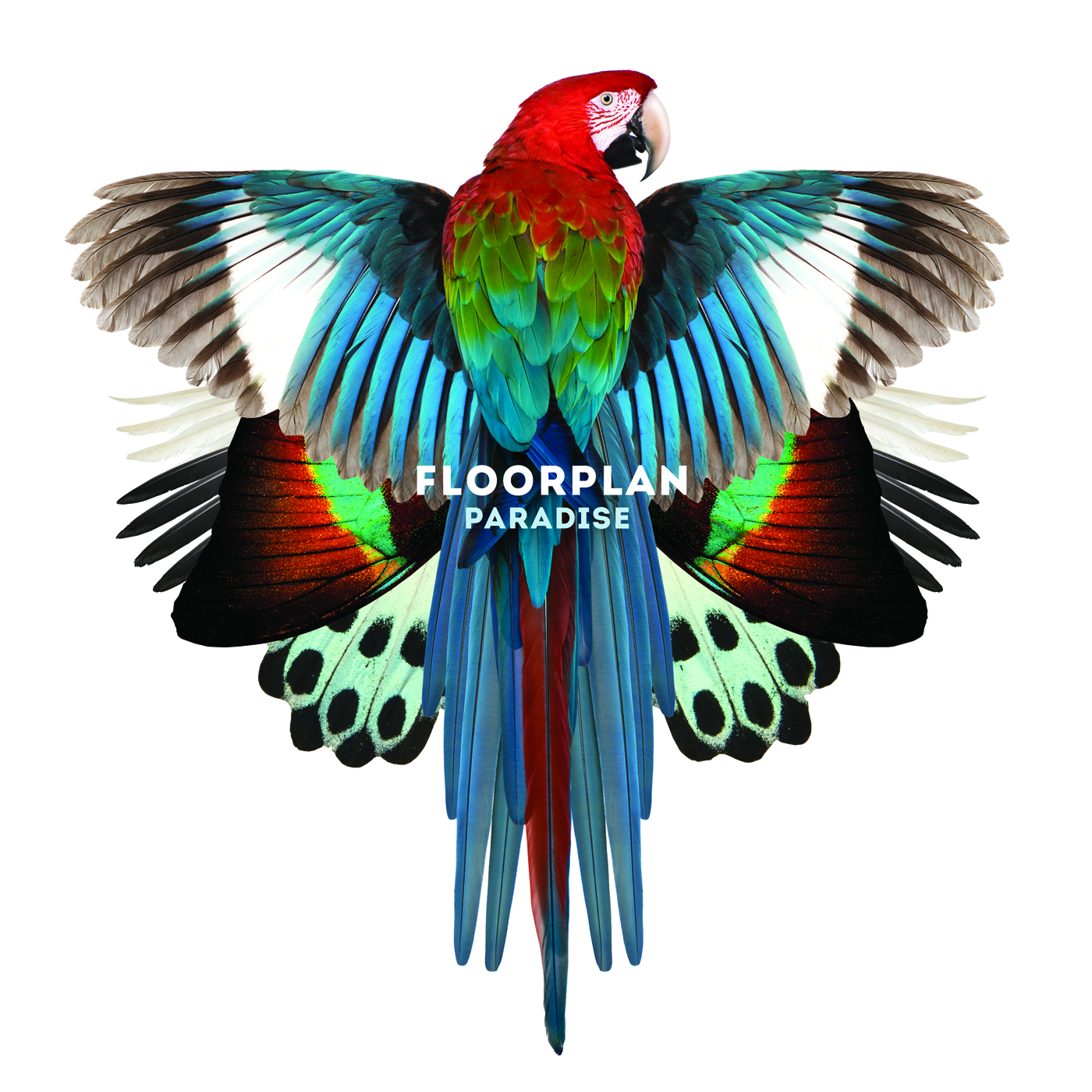 Album Review: Floorplan - Paradise [Album Review]
Artist Name:

Floorplan

Album Name:

Paradise

Release Type:

Album

Release Date:

Record Label:
Label Location:
Review Author:
Review Date:

EM Review Rating:
After 20 years of booms and busts,  Detroit's Robert Hood remains to be one of the few artists to come out of the city's initial waves of techno without resting on his laurels. A recent streak of minimal remixes under his birth name and soul driven releases as Floorplan have kept fans on their feet, all while smashing the notion that one's creative flame dies out with age. Given Hood's highly admired discography, which includes a steady stream of solo works through the 90's and his membership in the revered local collective Underground Resistance, saying that his best is yet to come sounds absurd; but his alter ego's debut makes the point all the more convincing.
Paradise is a collection of 10 tracks which hearken back to decades of dance floor classics. Carefully selected and adeptly fashioned into an LP that manages to breathe new life into very memorable moments in dance music history—sometimes even outright sampling them. The concept behind Robert Hood's Floorplan alias is to rope in a human element to techno that has since gone missing with the rise of more stripped down germanic tools made popular overseas. An approach that may look deviant for the machine-based genre, but one that has seen itself become a custom tracing back to techno's birth in Motor City—when black pioneers would strive for a middle ground between funk and futurism. Paradise is a sort of return to form for the genre, a place where its dark and desolate modern attributes can recede, so the torch of what the originators like to call "hi-tech soul" can be unmistakably passed on.
Play:
Floorplan
- Baby Baby
Heavy sampling and a more natural palette of sounds mark the obvious break from Robert Hood's idolized style, but his forte for running rhythms remains largely in tact, making the visionary's work alluring to even casual ears. "Baby Baby" has seen itself build crossover appeal, and its charged four on the floor stomp coupled with rolling synths and horns by James Brown make it clear that Floorplan is here to make people move not by their tastes, but by their instincts.  Tracks like "Change", "Higher", and the Tyree sampled "Altered Ego"  revel in a freakish after-hours mindset, where the repetitive pummeling of  Roland drum machines and sweeping resonant filters couldn't be more sane and seductive. By covering such a wide range of sonic bases, Paradise lives up to its name because it gives any appreciative fan of forward thinking dance music a hole to curl up in.
Play:
Floorplan
- Altered Ego
Despite the album's cutting edge synth patches, many of the tracks on Paradise are primed by Robert Hood's sampling efforts across different genres. The piano roll intro to English Beat's "I Confess" adds a sweet and blissful contrast to the cold and dense rhythms Hood places around it. The new wave sample draws from the early 80's, a time when acts like Derrick May and Kevin Saunderson would be booed by a Detroit crowd wanting to hear The Smiths; not whatever revolution they had in the making. Slicing and stretching two bars into a six minute song is quite a feat, and a recurring trend throughout the album as Robert Hood samples a belting performance by Aretha Franklin in "Never Grow Old". Strung out and simply chilling, the track is a definite standout for his career as it captures the awesome power of soul and sequenced rhythms.
Play:
Floorplan
- Never Grow Old
Being able to cue up this record on a CD deck or vinyl turntable, knowing that you'll be able to work a crowd and mix into any number on the track list with ease, makes Paradise a very powerful album for both the DJ and arm-chair listener. Robert Hood's upbeat spirit as Floorplan gives him a good reason to avoid the loose conceptual framework dance artists are often cornered into when making an LP. No extended mixes, no cut out intros and outros, each track gets straight to the point and serves its innate purpose in carrying a DJ mix. The only scratch we can make on this album is that its outstanding hits are two years old, but that doesn't take away from the fact that Paradise is front-to-back fun. For Robert Hood, Paradise is proof that the Motown messenger has plenty left to say and the noise he makes bears the mark of a living underground legend.