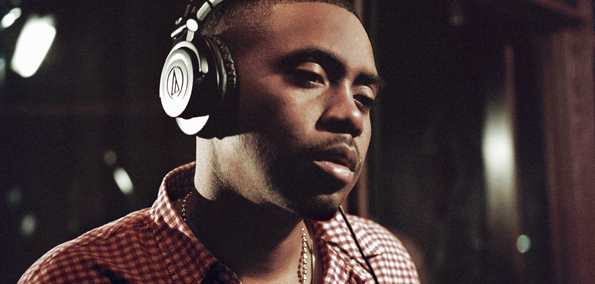 It appears Nas' single "Daughters" was only the tip of the iceberg as Queensbridge's finest has unleashed another introspective record off his much anticipated Life Is Good LP. After chronicling his shortcomings as a father on his single "Daughters" Nas opens up about his highly publicized failed marriage to singer Kelis as he raps early on in the song, "Why did we mess it up, we was friends, we had it all/ Reason you don't trust men, that was your daddy's fault."
Nas' decision to  discuss his tumultuous relationship with his ex-wife should come as no surprise as the artwork for his upcoming album depicts a stoic shot of the rapper with a replica of Kelis' green wedding dress draped over his knee. 
Produced by Salaam Remi and Noah "40″ Shebib, "Bye Baby" grants listeners access to a softer, human side of the steel nerved emcee that penned classic hip-hop cuts such as "Life's a Bitch" and "Ether". Along with previously released singles "The Don" and "Daughters", "Bye Baby" completes the multidimensional portrait of Nas as a street-wise veteran emcee, loving but imperfect father and a fallible  yet optimistic lover and human being.
With a soulful hook and Nas' first rate storytelling "Bye Baby" is another solid record off a album that is poised to be quite the project to add to Nas' already impressive catalog. Life Is Good is due out July 17 via Def Jam.