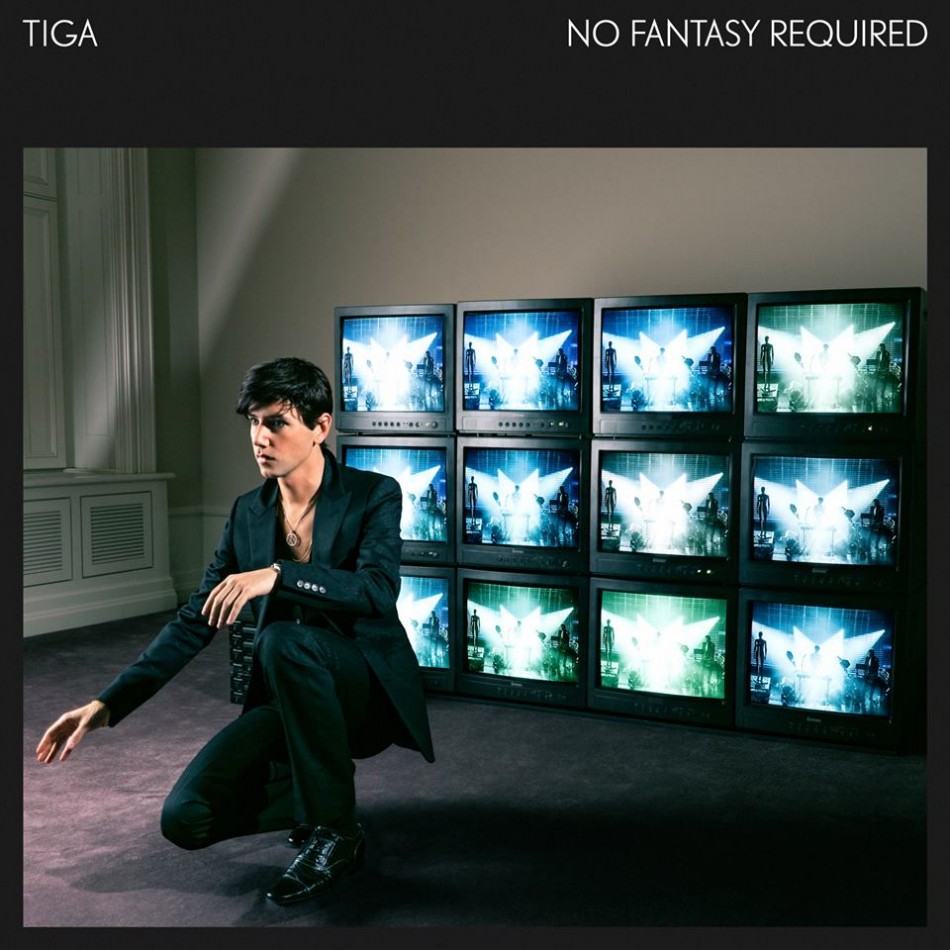 Album Review: Tiga - No Fantasy Required
Artist Name:

Tiga

Album Name:

No Fantasy Required

Release Type:

Album

Release Date:

Record Label:
Label Location:
Review Author:
Review Date:

EM Review Rating:
Tiga is a 21st Century techno icon thanks to the magnitude of successful singles in his discography. The Montreal producer, DJ, and singer keeps his creativity flowing by constantly looking for innovative ways to capture his audience's attention. Tiga always asks others to remix his own music, handing over his projects in search of new approaches from other creators. That in itself is humbling for any form of artist. The surplus of remixes put out prior to his latest album is part of a bigger strategy to reach more ears and it works well! Even after the release, Tiga teams up with Audion for an electro edit of "Make Me Fall in Love".    
Tiga's most recent collective project comes to you as No Fantasy Required. The eleven track compilation features other artists such as Matthew Dear, making the keys production for "3 Rules", Hudson Mohawke with "Planet E", and Jake Shears from Scissor Sisters on "Make Me Fall In Love". The HudMo collaboration seems the most distinct, as the other tracks blend in smoothly with Tiga's signature style. 
EARMILK's highlights are on the tracks "Always" and "Plush", both of which stick out in particular on No Fantasy Required. "Always" is produced alongside one half of Paranoid London, an acid house DJ duo who help produce the beat. The joyful lyrics refer to Chris from The Martinez Brothers upon Tiga asking, "you feeling good?" "Plush" is the oldest composed track featured on the album and the first single out. It moves over a groovy soundscape of strange rhythms that seem to flow backwards and forwards in well-tuned timing.  
The success of the single "Bugatti" blew up almost immediately on release. The comedic chorus has everyone singing along wherever the track plays. A bouncing melody makes the track shine as an electronic dance record that anyone can easily enjoy. Remixes and edits following the release were almost endless, so Tiga released a Pusha T collaboration alongside 10 other remixes to coincide with the rendition.
No Fantasy Required is playful, lighthearted, and constantly shifting. There is a real absence of flow from one song to the next, which takes away from the coherent aspect of being a well-crafted album. Perhaps the amount of singles during the second half reduces an authentic listening experience. The transitioning moves from an emotional journey into an acid infused stage and ends on an uplifting mood. Yet there is a handful of in-between tracks and outliers scattered throughout the entirety that might confuse you in a strangely satisfying way. Tiga's unique method of creating fun lyrical songs that stick out in memory is special, and that's what sets this album apart from others. Overall, No Fantasy Required marks a new milestone in Tiga's career and deserves a 8/10 for a creative approach, but lacks a complete structure from start to finish.