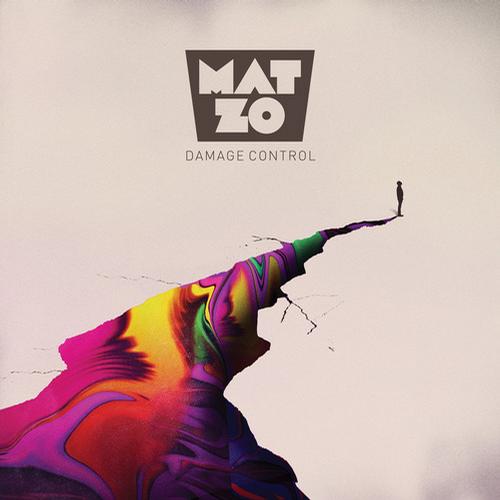 Album Review: Mat Zo - Damage Control
Artist Name:

Mat Zo

Album Name:

Damage Control

Release Type:

Album

Release Date:

Record Label:
Label Location:
Review Author:
Review Date:

EM Review Rating:
Matan Zohar may just be the modern role model for the 21st century producer. He is a child of technology, but a student of the old-school. Equal parts unassuming bedroom producer and big-room maestro. In a time where fans are obsessed with the latest and greatest, it's refreshing to hear Mat play out tracks that are at times more than a decade old. While his early work may have raised eyebrows as the next trance prodigy, his latest album, Damage Control, represents the full-fledged arrival of Mat Zo as a titan of electronic music.
Digging a bit deeper into his catalogue, it's clear that Zo's productions transcend genres. Under an earlier moniker of MRSA, waves of liquid drum & bass caught the ears of major labels such as Hospital Records. Dipping into new styles under his proper name, the legendary Anjunabeats label signed Zo, with his iconic Arty collaboration "Mozart" acting as a bridge track for many DJs that hugged the line between house and trance.  Since then, his output has been nothing less than spectacular. His four-track Bipolar EP, the massive success of "Easy", and his support on Porter Robinson's tour that followed have all been major career steps, but his debut album demonstrates the next true milestone for Mat.
Only with a handful of front-to-back listens, Damage Control is easily a favorite of 2013. It's an electronic soundscape, jumping from dreamy synths to hip-hop interludes woven into a single story.  The debut track comes via "Superman Lost", connecting Bhangra influences over a mellow guitar line. Next up is "Only For You", which very well might be the standout track of the album. The vocals of Rachel K Collier glide effortlessly over a slower 114 BPM beat, still boasting Zo's signature dreamy synths.
Stream:
Mat Zo
- Superman Lost
Only-For-You-(feat.-Rachel-K-Collier)--EM1113
Stream:
Mat Zo
- Only For You (feat. Rachel K Collier)
While "Easy" was a chart-topper, it shouldn't be overlooked as a key piece of Damage Control's story. Later in the album comes "EZ", once labeled as the "preprise mix", and while it carries the same chorus, a crippling garage bassline takes the track to a completely different wavelength.
Stream:
Mat Zo
- EZ
This album has been a long time coming for many fans, but some of the material may be familiar to the hardcore listeners. Vocals from Linnea Schossow are still just as raw as they were during first listen on Trance Around The World, while the Chuck D collaboration "Pyramid Scheme" has been heating up charts since its August release.
But don't think this is a release full of club hits. The album is packed with interludes and downright experimental beats. "Moderate Stimulation" is the soundtrack to a breezy summer day, while "Caller ID" is reminiscent of a famous Dead Prez beat with a twangy sitar hook.
Moderate-Stimulation--EM1113
Stream:
Mat Zo
- Moderate Stimulation
Stream:
Mat Zo
- Caller ID
Rounding out the album are tracks that were first debuted in Mat's monstrous 70-track Essential Mix. "Hurricane", "Fall Into Dreams", and the latest "Lucid Dreams" are brilliantly full of sound, emotion, and variety of style.  Bringing the album to a close is "Time Dilation", a gritty yet melodic drum track that floats away as mysteriously as the way it started.
Hurricane-(feat.-Eyes-That-Lie)--EM1113
Stream:
Mat Zo
- Hurricane (feat. Eyes That Lie)
Fall-Into-Dreams-(feat.-Pete-Josef)--EM1113
Stream:
Mat Zo
- Fall Into Dreams (feat. Pete Josef)
Mat Zo's Damage Control World Tour features a massive 36 stops, with support from label mates Norin & Rad, as well as Treasure Fingers, Nom De Strip, and Matt Lange. Check out the tour dates here, and support the album because, well, it's that good.