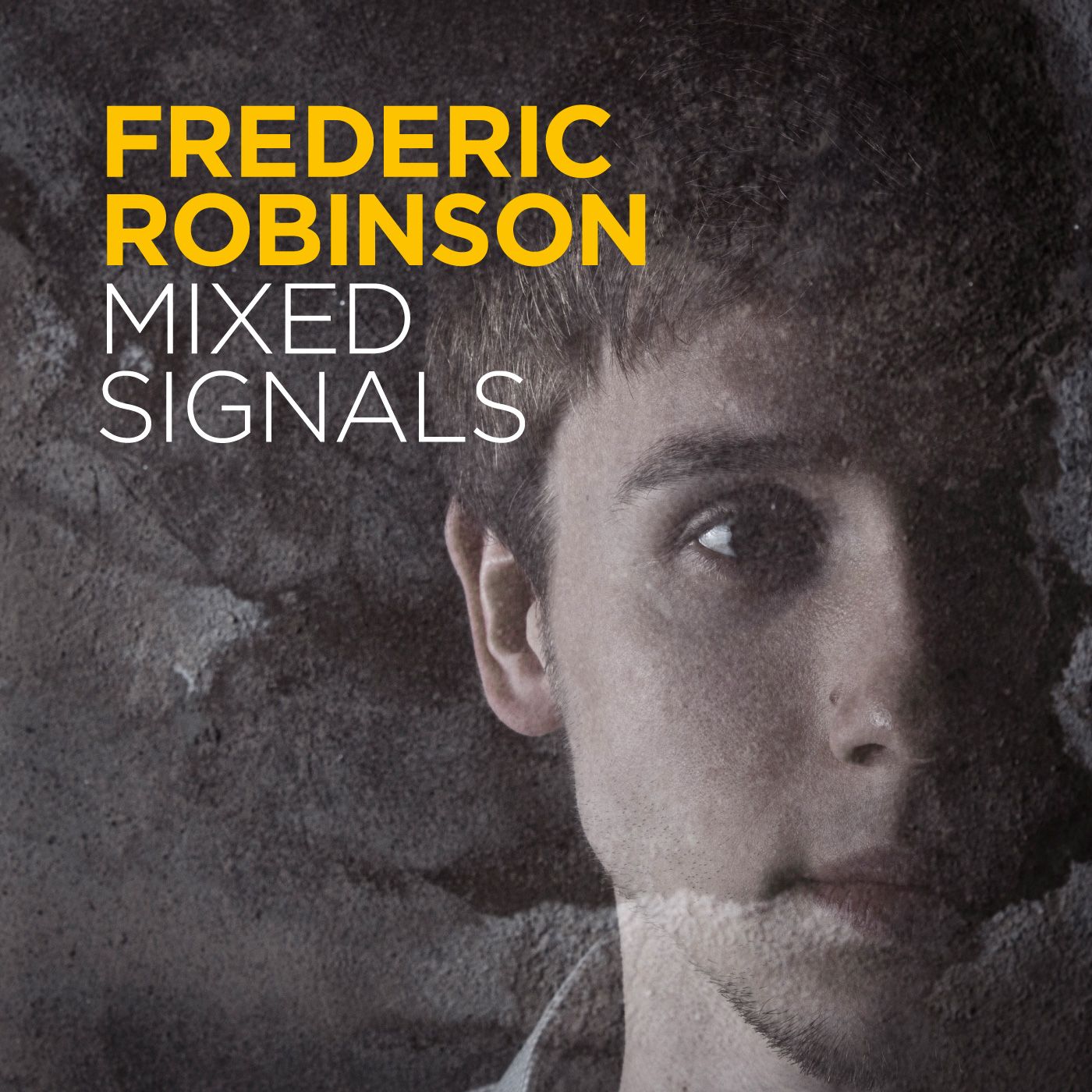 Album Review: Frederic Robinson - Mixed Signals
Artist Name:

Frederic Robinson

Album Name:

Mixed Signals

Release Type:

Album

Release Date:

Record Label:
Label Location:
Review Author:
Review Date:

EM Review Rating:
The young musician/producer out of Munich Frederic Robinson has released his debut album Mixed Signals in collaboration with Blu Mar Ten Music this week. Although newer to the scene, Robinson has been working diligently on this album for about a year and with his lifetime's worth of musical obsession, this album is more than ready for the critics. The eleven track album offers acoustic and electronic elements among eclectic rhythms that are refined in their lush sounds. With only three vocal tracks, Robinson has the opportunity to showcase his classical training on several instruments as well as his abilities as an electronic producer. 
The first track, "Theme Park" has a light and airy feeling about it that offers a great level of production that will get your ears wanting more. 
Next up, with "The Brightest Things" as our second track on the album you can hear Melanie Robinson's vocals featured on this song. This track may evoke a more emotional response as it plays with a skittering rhythm over shady lyrics. 
While all of the tracks feature an array of musical instruments, "Vamp Till Ready" features a rich string orchestration that is balanced perfectly with the contrasting electronic beats. This third track amps up the energy a bit while still maintaining some of the ethereal vibes from the two previous tracks.
When we finally get to "Particles", there is a distinct change in sound where the bass has intensified and it feels like Robinson is just teasing us with the mix of light and dark components in this track. While he is clearly redefining what the boundaries are for the drum and bass genre, he is doing so in a such a gentle manner that it is quite surprising.
Let yourself get lost in the various sounds compiled in "Bloom." This track offers some human-sounds that are cut just right so that they don't actually form words that are placed over the euphoric pattering of beats. The breaks and chops here are plentiful but it can almost go unnoticed as the song moves fluidly from one sound to the next without really missing a beat.
The title track "Mixed Signals" takes tight breaks in the bass and blends them into the singing strings. There is a calm essence throughout this album, but this track takes the cake for allowing your mind to wander off into the depths of these beautiful sounds. 
The final track, "Static Float" demonstrates Robinson's vast influences; from drum and bass, electronica, to contemporary classical composers. Mixed Signals is said to be "music for the listener with a broad horizon and a short attention span". This is album is very forward thinking and offers a magnificent production value. Mixed Signals can only mark the beginning of Robinson's musical journey.