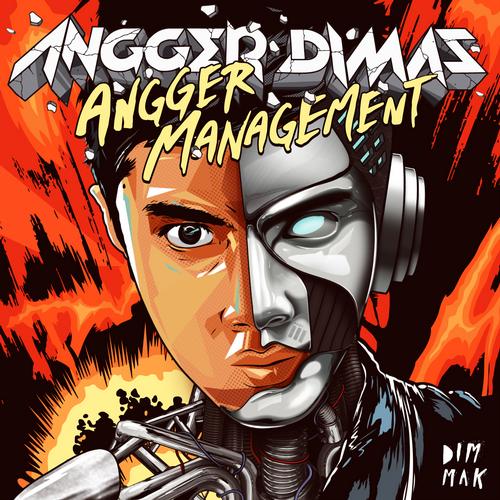 Album Review: Angger Dimas - Angger Management
Artist Name:

Angger Dimas

Album Name:

Angger Management

Release Type:

Album

Release Date:

Record Label:
Label Location:
Review Author:
Review Date:

EM Review Rating:
Indonesia may not be known as a hotbed for dance music producers, but with Angger Dimas as the face of the country's electronic crop, that may change sooner than we think. Over the past three years, the 25 year-old has grown both as a producer and a DJ, churning out a steady stream of originals and remixes while providing support for the likes of Avicii, Laidback Luke, and Hardwell throughout the South Pacific. From 2011's Tiesto collaboration project Boys Will Be Boys Work EP to the infectious Steve Aoki set closer "Beat Down", Angger Dimas has often had his sound heard across stages around the world.
This week, the spotlight shines solely on him with the release of a monster 19-track full-length, fittingly titled "Angger Management". While some artists in today's landscape try to curate a very specific sound, Angger takes a more experimental approach, flexing a range of production skills via a kaleidoscope of different styles.
The album starts with a VIP album mix of an earlier release "Resurrection", throwing in anthemic builds before exploding into a burst of lasers, heavy synths and even a drop of shattered glass. The frantic pace continues on the second track "Annihilation Army", with a sound influenced by "Phat Brahms", another former collaboration with the Dim Mak label boss.
The next handful of tracks features a number of collabs that result in vast style jumps. While "Good Stuff" and "Speakers Bout To Blow" both slow down the pace to jungle moombahton and trap, respectively, "AAAH!" channels a big-room minimal house beat that will see a lot of action on the main stage. The VIP of "Release Me" may be the most surprising mix of the bunch, with a harmless melodic chord progression and soft vocals from Polina. Later in the album, the disco house on "World Wide Love", the hardstyle thumps on "123", and the heavy distorted bassline of "Jump Floor" show that he's far from a one-sound man.
Still, the standouts of this track arrive where Angger can push his most recognizable sound: solid 4-4 bass with high-energy electro toplines. "Boom Do It Like That" borrows the influence of Dog Blood's "Middle Finger", bringing in a playful vocal sample to balance the heaviness of the sounds behind it. A few tracks later, "Assassin" is a wild ride of well produced synths – the mid-song tempo drop is another nice surprise.
In any full-length release, artists run the risk of having some productions overlooked, simply through sheer size. Angger Dimas runs that risk with a tracklist at around double that of a normal album. While there may not be an underlying story told through this album, it offers enough unique styles and sounds to attract a wide array of listeners. While it's tough to say whether this range is a benefit or a drawback for the young artist's development, 19 polished, club-ready tracks is a big step in the right direction.