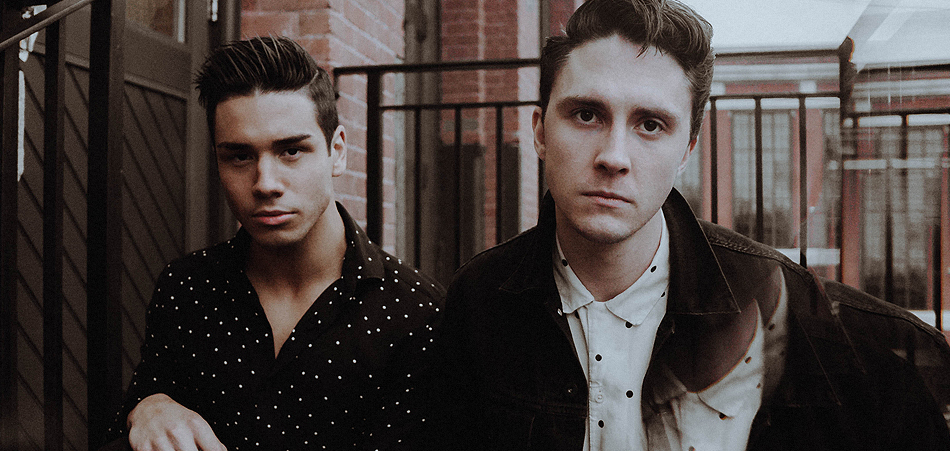 Massachusetts-based indie-pop duo Honestly is composed of Eric Canto and Dalton Winters. Formed in 2019, they've quickly arrived with their debut full-length album Inside Your Eyes, Without You Beside Me. The 10-track LP is a sonic fusion of modern electro-pop, 2000s emo, and 80's new wave while tackling themes of love, lust, and heartbreak. It fits nicely in the vicinity of LANY, joan, and COIN.
After the one-minute intro track, "Heaven," the guys transition right into "7/13." With mellifluous melodies and thematically embodying the theme of summer freedom, the track is a pristine, feel good offering. Capturing the fundamental elements of love—longing, adoration, and a deep yearning for something greater than once was, "Inside Your Eyes" is a slice of indie pop heaven deliciously served.
"IWAYF" displays the duo's strong affinity for 80's new wave and 90's pop, as their velvety panache is an idyllic soundscape for fans of these genres. It channels the musical styles of The 1975, but finds its own sonic course in a warm, joyful synth-pop paradise. On "Beside Myself," the duo exhibits a trembling vulnerability, effervescent vocals and expressive sentiments. Honestly mixes poignancy and wittiness and in return, will strike an emotional chord with its listeners.
"This album is a reflection of the tallest peaks and deepest valleys of human vulnerability and falling in love" says Eric Canto over email. "It is also a testament to the value of friendship to pull you from those valleys. It's about feeling euphoria, feeling bad, then trying to feel better." Bandmate Dalton Winters makes mention that, "Inside Your Eyes, Without You Beside Me is a poetic audiobook with a soundtrack. This album spans the entire spectrum of the emotions involved in falling in love and subsequently feeling loss and emptiness. We were honest and raw in our words, and the album represents who we are as musicians, friends, and humans. We're proud of what we pulled together and excited about the future."
On "Hell," the pair explore vintage pop sounds of the 80s, offer up pensive vocals, and saccharine cadences. Making your way through the album Honestly starts to prove they're more than a one-trick pony as they travel well beyond the stagnant label of indie-pop. Following the interlude track "Waking Up," the guys shift gears and get a bit more melancholic on "Without You" and the rest of the tracks that follow. This lovelorn endeavor is lush and sincere as it seeps into the themes of despair, longing, and acceptance.
The band's previous single was "San Francisco," a pensive, distressing look on a former relationship and the emptiness that came about. It's a synth-pop laden effort that carries wistful melodies while dealing the emotional wounds lingering from a tumultuous end to a romantic relationship. The closing track is "Warm Flowers." Enhanced by saccharine arrangements, love-struck lyrics, and a delicate bass line, the overall resonance is an extensive showcase of enticing synth work.
In the end, Honestly balances their album with an offering of jovial and dance-y uplifting tracks and emotional, forlorn songs about the pains of lost love. Inside Your Eyes, Without You Beside Me is an album meant for the summer – a time when finding love feels greater than ever and where long-lasting memories are born.