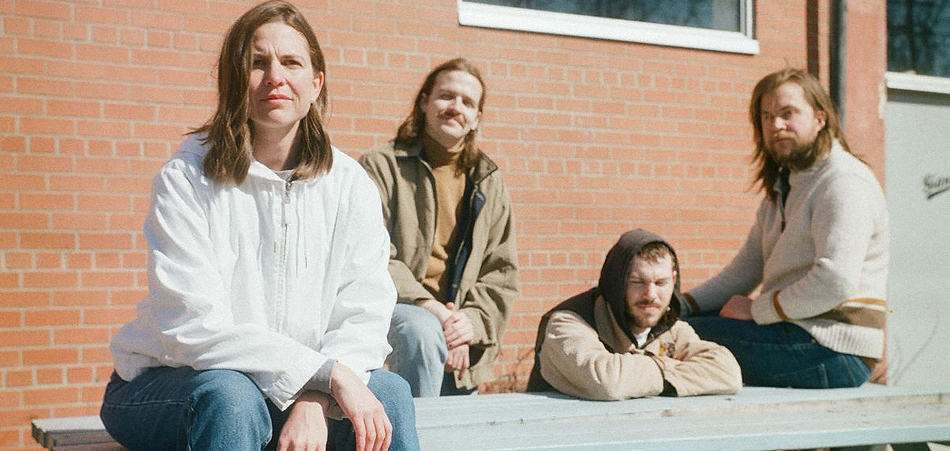 Album Review: Little Kid—Transfiguration Highway
Artist Name:

Little Kid

Album Name:

Transfiguration Highway

Release Type:

Album

Release Date:

Record Label:
Label Location:
Review Author:
Review Date:

EM Review Rating:
Indie folk outfit Little Kid has just unveiled their newest full length project Transfiguration Highway, their first batch of new material since signing to Solitaire Recordings. Their last album came in 2018 with Might As Well With My Soul, a strong follow up to 2017's Sun Milk.
Out of the eleven tracks from the Toronto band's latest LP, four are previously released singles, all strong country crossover efforts that showed promise moving forward. Listening to the full project in context, Little Kid's instrumental and lyrical chops are as refined as ever, as they set a high standard for the new generation of folk rockers. The songs ring true with an endearing nostalgia for their very clear musical influences, all while remaining loyal to what makes them and their voices so unique.
Little Kid wear their influences on their sleeve throughout Transfiguration Highway, but they do so in a tasteful way that uniquely fuses those sounds into their own context. You can hear many folk icons shining through Little Kid, most notably with instrumental and vocal elements Bob Dylan. There are also traces of Neil Young, Lynyrd Skynyrd, The Band, and Nick Drake sprinkled in, to name a few more. But the cohesive sonic experience that breaks through is ultimately exclusive to Little Kid; they have plenty of things to say and ground to break themselves.
The Toronto collective can deliver joyous, upbeat front porch jams as well as soft, meditative croons. Both approaches take their deep passion in a unique direction. The opening track "I thought that you'd been raptured," brings uplifting and endearing indie rock instrumentals that compliment a piercingly pretty harmonica voice. Kenny Boothby then ponders on "what's in a name," a gradually developing and immersive jam backed by rich piano chords. "thief on the cross" leans more into the traditional southern rock sound, striking proudly with hard electronic guitar chords and flickering banjo runs.
Little Kid can effortlessly settle into themselves as well, one of the highlights being the gorgeous duet "all night (golden ring)" which was released earlier this year. Later in the track list, the band continue with meditative sonic efforts with "made for each other" a yearning ballad sung softly by Megan Lunn. Then there's "close enough to kill," a thoughtful dreamscape that flutters along over sparkling piano voices. Another beautifully charming effort comes from "losing," an encouraging mid-tempo ballad reminiscent of an early Whitney cut.
Despite a few lulls in the track list and a rather anticlimactic ending, Little Kid still craft an incredibly warm and inspiring experience with Transfiguration Highway. The highlights that come up are as visceral and soul charging as folk music can be, delivered with both strong genre literacy and sheer passion. More importantly Transfiguration Highway is an excellent addition to the indie folk and country wave that is in such high demand right now, setting the bar high for their contemporaries.