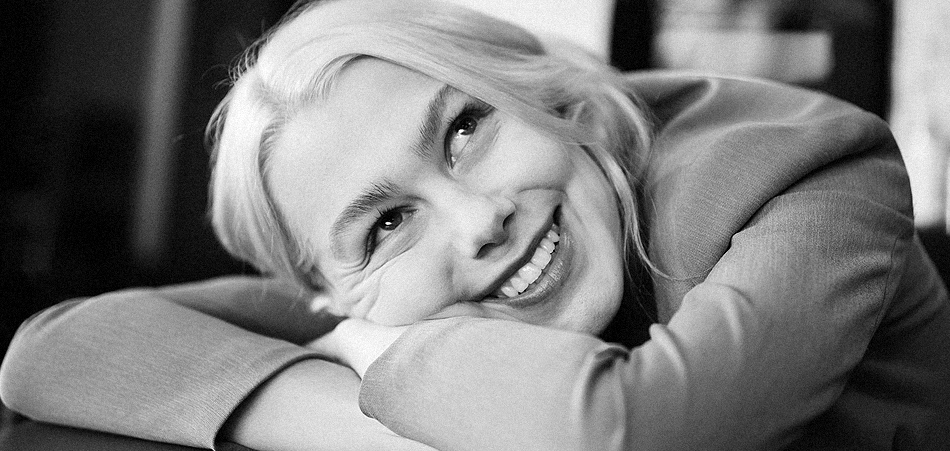 Album Review: Phoebe Bridgers—Punisher
Artist Name:

Phoebe Bridgers

Album Name:

Punisher

Release Type:

Album

Release Date:

Record Label:
Label Location:
Review Author:
Review Date:

EM Review Rating:
Phoebe Bridgers sounds exhausted. She always has, though: on "Motion Sickness" (off her 2017 debut, Stranger in the Alps), she sings, in monotone, "I hate you for what you did / And I miss you like a little kid / I faked it every time / But that's alright / I can hardly feel anything / I hardly feel anything at all." Her ethereal vocals often feel devoid of emotion, like she's a passive observer rather than the subject of her own music. This juxtaposition only serves to emphasize the actual songwriting, though, and on Punisher, this technique is used to great effect. She seems so done with everything—relationships, her dad, the future, life—that her ability to construct such a complex album about these topics shows immense strength and hope.
Punisher is a powerful work of catharsis, a reminder that ending toxic relationships is equally as painful as it is necessary. Bridgers has an incredible ability to construct grand, poetic metaphors, while simultaneously grounding each song in incredibly specific scenes and moments. Regardless of whether her focus is on the macro or micro, she is adept at finding her target's weak points and exploiting them with a pointed verse or two. No one—not even Bridgers herself—can escape these stinging barbs, designed to mock, maim, and destroy.
Take "Kyoto," for example, arguably the most pop-forward track on the album. The hook is bright and upbeat, with Nate Walcott's trumpet accompanying Bridgers' upbeat, sunny top line melody. She sings "I'm gonna kill you / if you don't beat me to it," and later "I don't forgive you / But please don't hold me to it." These statements, directed at her abusive father, carry complex feelings—hatred, pity, doubt, confusion—yet she sings them in a near deadpan.
Bridgers wants to hate her dad, she realized she should, even, but she also recognizes that he's human.  How is she to reconcile the abuse she's suffered with the memories of the good times she's had with him and the hope that things may be better in the future? Should she finally cut him off, with a resounding "fuck you?" Should she forgive him and try grow from the pain? The answer, obviously, is unclear, yet Bridgers navigates the situation with devastating poignancy.
Much of Punisher explores similar relationships in this way. The title track, "Punisher," initially reads as a tribute track to Elliott Smith, one of Bridgers' favorite artists. Through the lens of the parasocial fan-celebrity relationship, the track examines other one-sided relationships, like unrequited love or a crumbling romance. Bridgers explores the ambiguous nature of the titular 'punisher': is the person on the receiving end of this love, be it from a fan or ex, in the wrong, merely for not feeling the same way? Or is it the person who is responsible for this unwanted affection? Who's to blame when love dies: the killer or the victim? "What if I told you / I feel like I know you? / But we never met," she sings in the chorus. The final time the refrain sung, she reluctantly adds, "It's for the best."
"Garden Song" tackles these themes a little more directly. The titular garden is grown from the remains of a "skinhead neighbor," as Bridgers scrambles to see the positive in a bleak situation. "The doctor put his hands over my liver / She told me my resentment's getting smaller," she then remarks, having apparently learned to cope with trauma in healthier ways. Alcohol abuse is another theme that pops up a few times throughout the album, in Bridgers attempts to self-medicate. "Halloween" centers on the line "I can count on you to tell me the truth / When you've been drinking and you're wearing a mask."
The final song, "I Know the End," depicts a weightless, chaotically carefree Bridgers, sprinting toward the horizon. "I've gotta go now / I know, I know, I know," she wistfully proclaims before the tempo picks up. In one of the most exhilarating album closers in recent memory, Bridgers (joined by Conor Oberst, Lucy Dacus, and Julien Baker) sings faster and louder, breathlessly so, while strings and brass crescendo around her, all culminating toward Bridgers' final, and most significant act of catharsis: a raw, primal, tearful scream, which carries a multitude of meaning without saying a single word.
Throughout the entirety of Punisher, Bridgers has cemented herself as one of the greatest singer/songwriters alive. "You couldn't have stuck your tongue down the throat of somebody / Who loves you more," she cries on "Moon Song." It's in these intimate moments where she really shines. She knocks you off your feet with lived-in, universal experiences, yet every song still feels immensely personal. It's clear Phoebe Bridgers isn't having the best time right now. I hope she's found peace through Punisher.