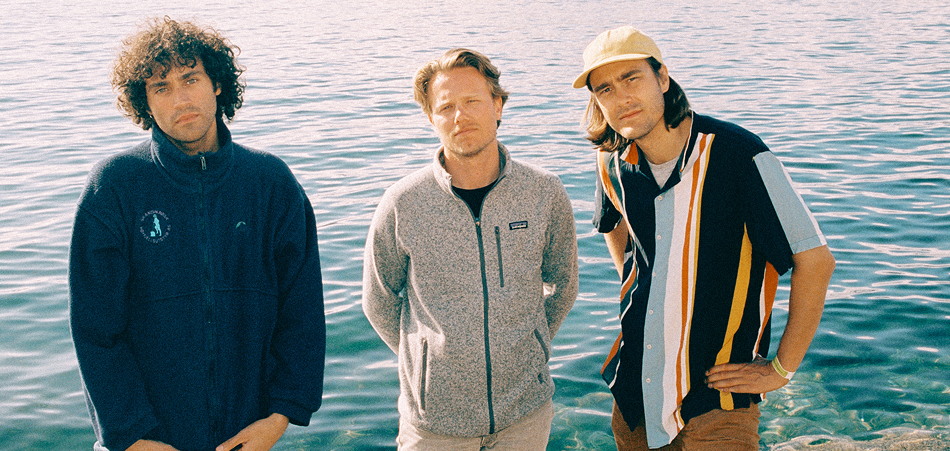 Psychedelic indie outfit Great News have just released their sophomore album Now and Them, a hazy, sun soaked effort that brings a much needed fun spring aura. The new LP comes after a slew of promo singles from earlier this year and also after their debut project Wonderfault from 2018. This fresh collection of uplifting indie pop gold shows a clear development and refinement from Wonderfault, as Great News are back stronger than ever. They show confidence and clarity on Now and Them, with catchier hooks, more captivating instrumentals, and a greater understanding of their own style.
After a fifty second synth intro instrumental, Now and Them kicks off with an upbeat banger "Never Going Back." The track sets the tone well with a proudly ringing instrumental and inspiring lyrics that preach progress and promise. Next up are "Greedy Little Thing" and "Reality Show" the former being a flirtatious rock croon and the latter being a bouncy daydream that critiques modern values in the age of television. The songs execute a strong one two punch after the opener, maintaining the feel-good energy and vibrant indie aesthetics.
Later is "Stranger in the Hallway," a trippy slog that features a staggering instrumental and light vocal breezes. This infectious trip down the rabbit hole shows a refreshing experimental angle from Great News that hadn't yet been explored to this refined degree. There's also "TV," which moves into more of  a stadium rock space, one that is unfamiliar up until this point but well executed nonetheless. "The One Where They Don't Care" slows things down to a crooning ballad about loneliness. It's shimmering retro instrumental feels like sipping a milkshake in a diner all by yourself.
Now and Them closes on thoughtful themes such as the steady daze of "Someone Good" that thinks back to past mistakes over some silky guitar chords. The poignant hook that cries "I wanted to be good. I wanted to be someone good" strikes with beauty and harsh reality. Lastly, Great News end on "It Stays the Same" which brings chilling and atmospheric synth landscapes along with some daunting realizations of love and growth. It closes the project beautifully with heavenly chords and undeniable altruism.
Great News' newest and proudest musical endeavor, Now and Them is an excellent moment of maximalist indie music. The album's rich sonic paintings strike ambition, joy, and reflection all in spades, resulting in a work that feels relevant at any time. There's truly no wrong time to dive into the lush, bright, and immersive songs of Now and Them, and there's surely no reason not to dance along.