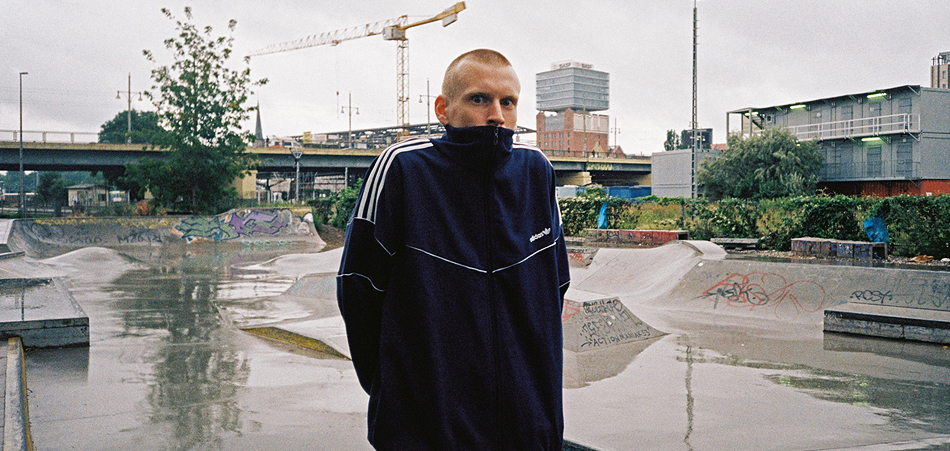 Album Review: Volruptus — First Contact
Artist Name:

Volruptus

Album Name:

First Contact

Release Type:

Album

Release Date:

Record Label:
Label Location:
Review Author:
Review Date:

EM Review Rating:
Icelandic electro titan Volruptus has returned to Bjarki's bbbbbb label to release a twelve-track album, First Contact. Known for his individual, alien-esque sounds, a whole album of electro on the bbbbbb label — known for supporting any and all things weird — was always destined to be a release for the books. If the bizarre track titles alone weren't enough to pull you in, then the tracks themselves undoubtably will; these are ones to really lose yourself on the dance floor to.
Giving feedback on the release, Bruce noted that "Volruptus has transcended electro into some entirely new, far more fearsome beast" — and he's not wrong. It's not music for relaxing to, and it's certainly an acquired taste, but for those who love relentless, broken, and wholly unserious dance music, this might just be the release for you. "Tapetum Lucidum" feels like a very apt opening track; although it's charged with energy, it's a track which eases the listener into the madness which is yet to come. Things immediately become acutely stranger, and with this more fun in "We Are the Cyborgs". It sounds exactly the way one might expect it to - mechanical vocals repeating "we are the cyborgs" layered amongst heavy breakbeats and all sorts of other-worldly noises. Throw in a few strobes and this one's enough to transport you to another planet instantaneously.
The levels of intensity remain high throughout "TOP 20 FACTS You Didn't Know About ANCIENT CIVILIZATIONS!" and "Chicxulub Space Rock" - which hardcore electro fans are bound to recognise from Jensen Interceptor's infamous Glitch Boiler Room. The former of the two mixes a fierce bassline with splatterings of ethereal noises to create a track which sounds — exactly — how you might expect the inside of a UFO to sound. "Chicxulub Space Rock", though keeping the energy levels booming, returns to a more classic sound; it's the sort of electro track that DJs are going to be rinsing for years to come, regardless of their personal style.
"Butt Shakin' Freaks" is an easy stand-out on an album filled with memorable tunes. Bold breaks and unwavering pace get this one off to a flying start, before completely distorted vocals and more of Volruptus' distinctly wacky sounds pull together to make an unforgettable track. This is unquestionably music that was made for peak-time in the club, and if this one can't get the room shaking, I'm not sure what else could.
"Hyperbola" and "Top 10 BIZARRE Discoveries Science STILL Can't Explain" continue the run of light-hearted yet unrelenting tracks, before "Fotafimi" presents the listener with potentially the most erratic song on the album; it's utterly chaotic, and yet totally calculated at the same time. There's an abundance of things happening simultaneously, and if one element was even slightly out of place it might be a disaster — but it isn't. With more of a bass-y, percussive focus to it than other tracks, it's always interesting to hear something which stands out as being a little bit different to the rest of the release.
Both "First Contact" and "Algorithm Society" slow things down a touch to exhibit Volruptus' ability to make music that isn't necessarily hell-for-leather, but still stays true to his sound. Whilst these may be more suited to begin or wind down the night, the eerie edge both tracks have to them make them fit perfectly into Volruptus' alien-inspired portfolio of music. Though he remains entirely under-the-radar, he has managed to create an unmistakable brand for himself.
First Contact is, first and foremost, dance music that was made to dance to. Volruptus has managed to carve out a very elusive sound, and releasing via bbbbbb gives him the perfect opportunity to make things exactly as absurd as he wants to.