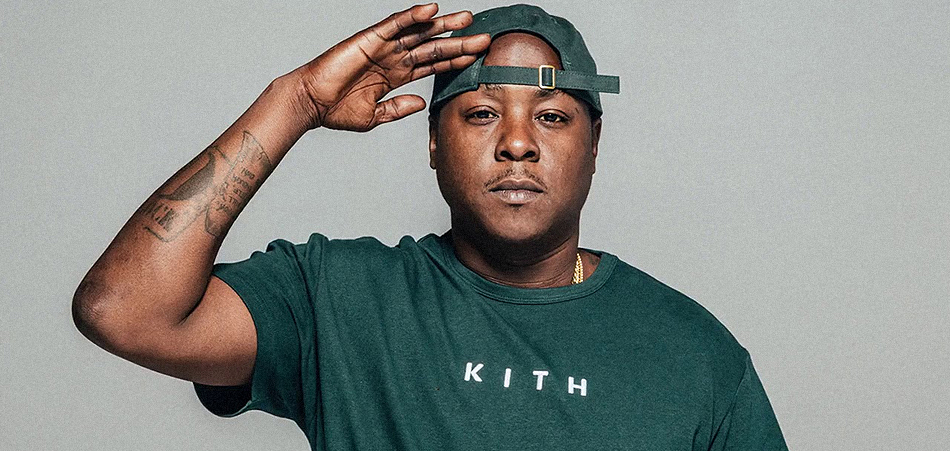 Album Review: Jadakiss - Ignatius
Artist Name:

Jadakiss

Album Name:

Ignatius

Release Type:

Album

Release Date:

Record Label:
Label Location:
Review Author:
Review Date:

EM Review Rating:
The Yonkers' OG and influential lyricist, Jadakiss is back to give us another taste of his authenticity. His new album Igantius, which dropped on March 6, 2020, is the perfect blend of raw lyrics and powerful production that keeps our ears glued to the music and our minds focused on the meaning.
Jada gives us nothing less than the truth throughout this project. In "Keep it 100," the MC intelligently expresses his emotions through intoxicating wordplay. The hypnotic lyricism completely engrosses everyone in the music. Intertwining the writing with the powerful beats, we are all able to feel the message ten-fold. Never failing to deliver, he cleverly places his famous signature "haha" in the music. 
Tracks like "ME" are a showcase of his multi-layered songwriting capabilities. Giving us old school hip-hop elements mixed with a modern production, we are able to be in two places at once. Once again, Jadakiss shows how insanely talented and skillful he is with putting words together with intention and vivid imagery. The brilliant choice of vigorous beats were perfect for this kind of song, automatically putting anyone who listens to this track in an upbeat mood. 
"I Know" gives us another side of Jadakiss: a more vulnerable side. Through the meaningful lyrics, he flawlessly puts words together, giving us chills as he effortlessly releases the pain on the track. The track features, John Legend, who adds a memorable touch with his soothing soulful voice and adding a touch of delicacy to the track. The soft piano keys behind his voice only fill the energy with more peaceful undertones throughout "I Know." 
Jadakiss wrapped up the album with the ideal track titled "Closure." Being a tribute to his late best friend who passed away and to all those who have transitioned into the next life, this song will undoubtedly move your entire spirit through the songwriting and the background sounds. Having the power to trigger many sentimental emotions, the beautiful lyrics speak directly to our hearts. 
However, through the uplifting and positive sonically pleasing sounds and impactful imagery, he heartwarmingly reassures that there is light at the end. 
Igantius is a treasure. Press play and learn from many of the gems that are being offered throughout the album.