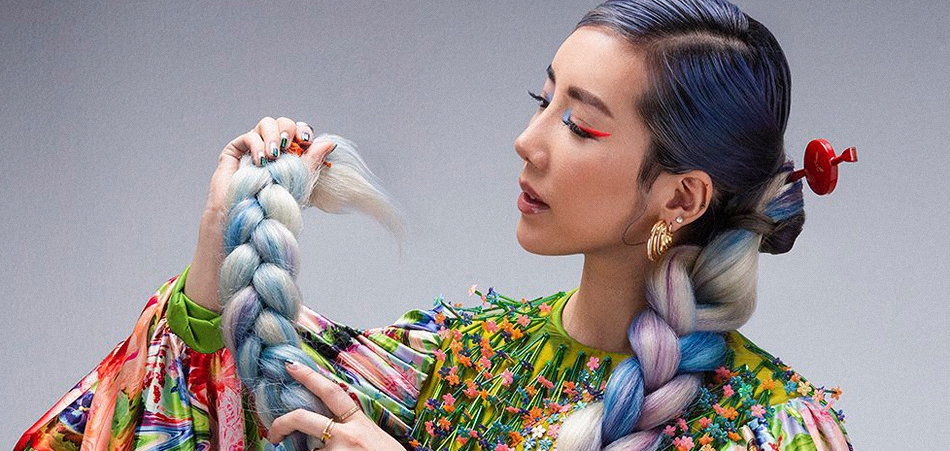 Album Review: TOKiMONSTA - Oasis Nocturno
Artist Name:

TOKiMONSTA

Album Name:

Oasis Nocturno

Release Type:

Album

Release Date:

Record Label:
Label Location:
Review Author:
Review Date:

EM Review Rating:
Versatile electronic veteran TOKiMONSTA has just returned with her sixth studio album Oasis Nocturno, her first full-length album since 2017's Lune Rouge. In typical fashion of the LA producer, the new project tackles a plethora of genres while bringing along a slew of dynamic features to keep a steady influx of fresh ideas. As Oasis Nocturno bounces around from electronic, R&B, jazz, and house to name a few avenues, the work is held together through the strong and layered production along with a continual commitment to bold experimentation. 
The album's opening track, "Love That Never" is a lush atmospheric instrumental track that sets an ambitious mood for the songs to come. It's a strong showcase of TOKiMONSTA's ability on her own before she links up with her vocal collaborators on the coming efforts. Next up is "One Day" featuring Bibi Bourelly and Jean Deaux, a bouncy indie rock crossover with equal parts thumping 808s and chunky guitar chords. The track's inspiring reprises of "one day Imma make it," show an ambition that matches well with TOKiMONSTA's psychedelic beat.
Another excellent collaboration comes right after with the infectious and groovy "Get Me Some" featuring Drew Love and Dumbfounded. Reminiscent of a Kaytranada jazzy bop, "Get Me Some" is an instant party with smooth vocals, soulful piano and bass riffs, and thumping drums. Another great teaming up is the rap banger with Atlanta duo EARTHGANG, "Fried for the Night." The chaotic effort from both artists features off the wall bars from EARTHGANG with a mysterious and spastic beat to back it. Both of these tracks remarkably feel concentrated and cohesive, not just the pastiche of vocalists and producer. TOKiMONSTA is excellent at crafting instrumentals for and around the people featured on them.
Later in the album is the hypnotic slow brew "Come and Go" featuring VanJess. Providing a nice break from the more upbeat and wild instrumentation on Oasis Nocturno, this vibrant song takes a peaceful backseat in the psyche, calmly proclaiming that "love will come and go." There's also "House of Dal," a steady and contemplative work of electronica with warm keys and radiant synths. It displays TOKiMONSTA's profound ability to reflect on her own, stopping to smell the flowers.
Despite the many collaborators that TOKiMONSTA enlists to bring, literally and figuratively, some added voice to the album, it's still clear that she's her own artist. The most glaring example of this is the previously released single "Renter's Athem," a powerful house jam that drastically builds on a vocal sample asking "are you hanging on?" As the funky keys and mesmerizing waves of the instrumental build, the answer to that question becomes both unclear and irrelevant. Much like the other explorative soundscapes of the album, this one will have you lost in the best way possible.
As a true musician should be, TOKiMONSTA is increasingly adept in expanding her own unique voice and magnifying those of others. As it has been a trend across her established career, Oasis Nocturno sees the continual practice of musicianship for the sake of growth and community. With the many hats that TOKiMONSTA wears and the many guests that come for the ride, the biggest spotlight shines on the album's celebratory aura. She of course is the ringleader and the mastermind, but in her best moments she operates as a conductor, allowing her many narratives and styles to speak for themselves. This undying trust in music's power to unite is supremely inspiring, and at the very least it makes for a radically fun listen.