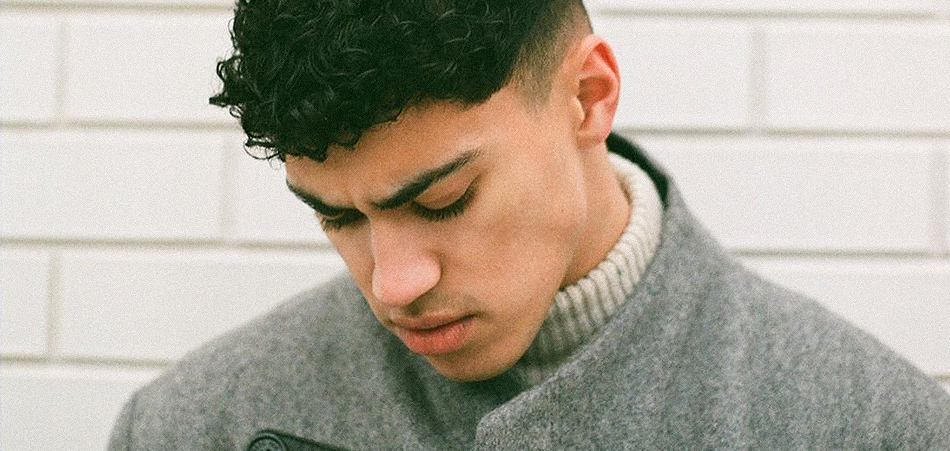 Album Review: Why-Axis - Moody F*ck
Artist Name:

Why-Axis

Album Name:

Moody F*ck

Release Type:

EP

Release Date:

Record Label:
Label Location:
Review Author:
Review Date:

EM Review Rating:
After much anticipation, Why-Axis has finally released his new EP Moody F*ck 
The singer/rapper/songwriter/producer has achieved mammoth success in his short career in the Irish Hip-Hop game. The 22-year old emerged from the epicentre of this hip-hop revolution in Ireland when he began releasing music on Soundcloud in 2015. The Dublin native then solidified his position in the game with the release of his self-produced debut EP titled Airplane Mode. The project garnered him a loyal fanbase with the lead single "A Downtown Girl" racking up high praise across publications in Ireland. This support was backed with multiple headline shows that grew and grew and culminated with a slot on the main stage at Longitude 2019 and Why-Axis curating his own stage at Flame Festival. 
After this high point, a lot of people question what was next for the young prodigy. He joined up with the Good Buzz collective with acts like Khakikid and Bobbi Arlo. With this came an announcement, his new EP was on the way. With this came several delays and changes but finally we are here. This project is true look at the growth of one of the most multi-faceted talents in the country as he strides for perfection in his imperfections. 
A thesis statement is made on this first track "Bloodstain". This track encompasses all the aspects of Axis's artistry. The incredibly  energetic and bouncy instrumentation with fixation on the acoustic elements such as guitar and ukulele create a beautiful soundscape. The funk-pop/rap blend is an interesting one. This gets an added layer with Why-Axis showcasing both his singing and rapping ability on the track. His melodies are so sweet and perfectly juxtapose against the pulsating bass line. The production also underlines his ability to pen extremely introspective and story-driven bars when he is required. This is an incredibly catchy and interesting way to start the project. 
The second track "Way Too Rough" continues to lean on acoustic elements. The ukulele based track is a bit more hip-hop influenced with heavy boom-bap drums driving the record. Why-Axis continues to provide sweet melodies and anecdotes about being in love. I particularly enjoy the bridge build he has inserted in the track. The staccato flows that are placed on the track show you the true versatility of the act we have on our hands here. 
We enter a much darker section on the third track "Badness". A more alt-trap infused banger, Why-Axis access's his true Irish roots on this one. This track is a showcase of a songwriting masterclass. Why-Axis proves that he is a self-isolated bubbled and doing some true self-reflection. This track would be considered the more straight forward on the project. This isn't necessarily a bad thing. The ease in which Axis's floats between the complicated instrumentals and the easy to understand beats is commendable. This is also a breather for fans at the halfway point. Straight to the point and a needed change up. 
The projects goes even further down the rabbit hole on the next track "Cold". We return to the acoustic backgrounds with some ear-catching percussion on this one. This track is mainly about playing with his versatile voice. The layering of effects on his vocal chain is very interesting for a listener. He continues to discuss themes of being lost and confused. You can feel the weight on his chest as he sings. At the same time, you can hear this weight seemingly lift as the project progresses. You begin to realise that this is becoming therapeutic for Why-Axis. 
"Moody" is really the full circle moment for this project. More based on his bars and lyrical content. You can hear the anxiety and pain his voice. This a true exploration of his issues as they bubbling to the service as he raps. You can hear him actively trying to understand why he feels how he feels. This is a very vulnerable moment for Why-Axis. He returns to his usual melodic self in the hook but the sense of regret doesn't go away. This, to me, feels like the projects true outro. 
Then we roll the credits with the final track "Time I Wasted". This is a return to the confident Why-Axis over trap instrumentation. He makes it obvious he has embraced his flaws and refuses to dwell any further on how he was in the past. This is a mission statement about moving forward. Embrace the flaws and realise you aren't perfect but you are you. He has so much fun on this track. His melodies, flows and bars all come from a place of comfort and enjoyment. This is exactly the kind of growth we wanted to see by the end of this project. The story served its purpose. 
This project is the definition of showing not telling. Despite the glossy instrumentals, slick melodies and bright colour palette, what's really going on is something much deeper and darker. These bright moments are juxtaposed with with introspective lyrics and reflections. These document the experience of someone who is struggling to adapt to fame and the mental battles that come with that. 
Moody F*ck is a jazzy, funk-pop rap fusion project and by all rights shouldn't be the basis for such heavy themes. However, Why-Axis somehow pulls this all together to create not only a dark and deep world but also a bright and spacious world for the listener to live in for 18 minutes. 
The Irish scene has been continuously creating new talent. This has caused a "crabs in the barrel" mentality. Everyone is trying to climb on each others shoulders in order to rise above the water and be the one. The sheer diversity of skills displayed by Why-Axis has shown that he is the cream of the crop in regards to the emerging scene in Ireland.  The Good Buzz team and Why-Axis have created something with this project which will be difficult to replicate by anyone. This fusion of dark and light that has a message and vibe like no other. He exposes himself to be bare, naked and honest about the mental battle that he is facing and he still maintains his charm and sense of self. 
Nothing is off the table on this project. Relationships, drugs, drink, love, sex are just some of the topics touched across this project. It is truly a statement when the majority of this project was created in the bedroom of Why-Axis. This project is a statement of honesty, growth and acceptance and one that should be perceived as a benchmark of what we can achieve if we are at one with ourselves. Even if we are a Moody F*ck!