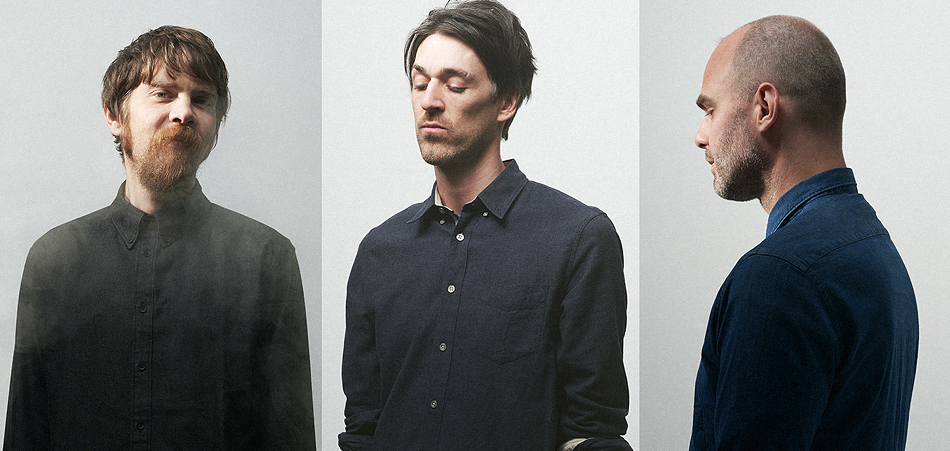 Album Review: Cubicolor- Hardly A Day, Hardly A Night
Artist Name:

Cubicolor

Album Name:

Hardly A Day, Hardly A Night

Release Type:

Album

Release Date:

Record Label:
Label Location:
Review Author:
Review Date:

EM Review Rating:
It was 2018, and in an unprecedented move, Cubicolor cancelled the release of their sophomore album. The Amsterdam-based trio consisting of producers Peter Kriek, Ariaan Olieroock and singer-songwriter Tim Digby-Bell simply felt that something about it wasn't quite right. "We got home and listened to it, then called each other and decided to drop the whole thing. The next week we went back into the studio and started again...we didn't keep anything, we shut ourselves on the boat in Amsterdam where we work and didn't stop until we'd written a new album." Fast forward to a year and a bit later, seemingly satisfied and willing, they finally present their official sophomore album Hardly A Day, Hardly A Night. 
As fluid tracks melt into each other, passing of time simply becomes a tangible concept that you can touch and feel. In fact, the 12 tracks are all inspired by the cycles of time, each representing not only its movement but also the lives it touches. On the title track, Digby-Bell lamentably croons into the microphone as he describes losing someone close to him. Fragmented thoughts and half-completed verses are filled in with soft percussions and an electronic guitar composition that offers comfort and grace. It's a harrowing track that is then immediately followed by the piano-laden "Once Around", almost as an extended seat upon which you can rest, collect your thoughts, and calmly venture forward, deeper into the album. 
In fact, as you move through the album, flitting between one dimensional space into another, the landscape starts to feel familiar. The comparison to their debut album Brainsugar is unavoidable. Here is a synth-heavy intro track, an all-instrumental piano ballad in the same position once again (8th track), and a balanced mix of production and emotive songwriting. It's easy to write off the album as a simple copycat, an attempt to recapture the glory of their critical debut. But—and this an important but—there is an incredible range of emotion that courses through it. The skeleton may be borrowed from Brainsugar but all its integral parts, its beating heart and the blood that pumps through it, are all original. 
While Digby-Bell's falsetto howls find a way to haunt me at every turn, it is the quiet moments where Kriek and Olieroock brandish their production skills that truly leave me paralyzed. On "Melodies"— a track that has been teased on their sets— they seamlessly build up a seductive house beat, reminiscent of a dark, smoky room and visions of an all-consumed crowd. Almost immediately countering this state of mind with the melodic "Point Beyond", they invite Digby-Bell back in to deliver an Imogen Heap inspired performance. The chord progression is minimal yet affective, riding on a padded beat that offers reassurance in the face of grief. Yet, all of these moods feel closely related. There is joy in sadness, and hope in despair. There is simply life, as they like to explain in the album's release: "There were a lot of moments when we weren't sure we'd ever find what it was we were looking for. On the way, we lost friends, lost loves, battled health issues, lost an album, lost each other and came back together again. It feels like a lifetime has passed but the world keeps spinning and I guess we knew we would eventually find our strength and make the album we wanted to make."
We may never know the colours of their original sophomore album, but Hardly A Day, Hardly A Night bursts through in a kaleidoscope of sound that above all, feels like it's finally found its home.