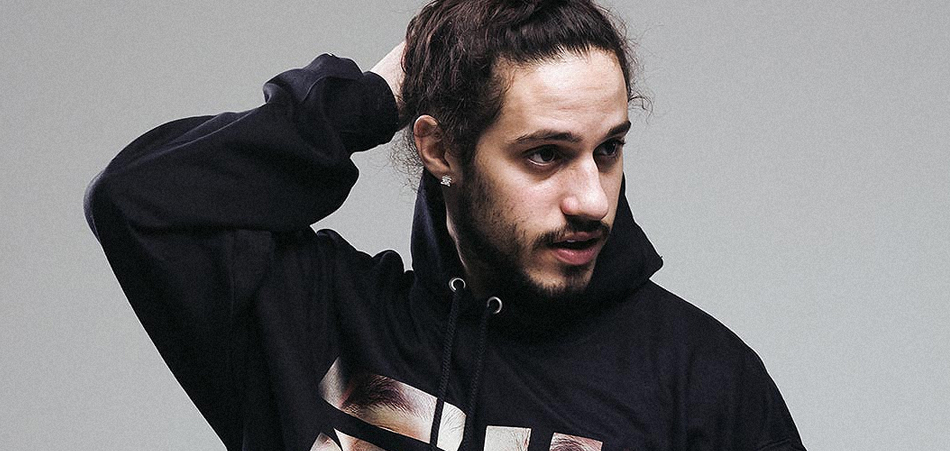 Russ has not only shaken the snow globe, but he has literally shaken the globe in 2020. This versatile rapper's latest album SHAKE THE SNOW GLOBE flawlessly mixes pleasing sounds and lyrical skills that leaves us captivated. With his undeniable talent and hard work, it is no surprise that his album has reached number 1 for the most albums sold on the Billboard Top Album Sales.
Throughout all 14 tracks, two of them being bonus tracks, Russ delivers ideal music that will revolutionize a music lover's atmosphere through the authenticity that he brings to the table. We are all guaranteed to feel his truth. This versatile artist uses every single track to tell a small piece of his story while still tying everything back to one big picture. SHAKE THE SNOW GLOBE is undoubtedly an album that the listener should play from the beginning to the end without skipping over any tracks. This way, we are able to find the beauty and the connections within the project as a whole while studying its parts as well.
Opening up the album with "NEED A MINUTE," Russ alluringly captures our attention with his voice as he reminisces about the sacrifices that he had to make in order to get to his current position. Although the beats feel surreal and dream-like, his lyrics give one the feeling of empowerment and inspiration that is needed in order to follow one's dreams. Due to this, we should tune into "NEED A MINUTE" when we are drowning in self-doubt because he is proof that everyone can bring their dreams to life if we all follow a good method. 
Trust is a big theme that is presented to us: "With no hesitance, connected with the God in me, I'm heaven-sent. I know that everything I really need will be presented in its due time." Presenting these lyrics and mixing them with a dream-like production, it is almost as if we are destined to follow and trust the message of the universe. 
"ALL TO YOU," featuring Kiana Ledé, is definitely guaranteed to put you in your feelings. Excelling at his singing skills as well as his rap skills, Russ gently serenades poetic words to his lover as Kiana accompanies him on the chorus and the second verse. Cleverly incorporating tender guitar strings, this song is sonically pleasing and gives us everything that a love song needs. Filled with raw emotion, this track does a beautiful job of making everyone want to fall in love again and again even if they're not already in it. 
"PATIENCE" is a virtue. By listening to this song, we are able to literally feel his serenity. Giving a feeling of calmness, the slow and steady beats give the impression that we are moving along with time, not racing against it. Accompanying the pacifying beats, the lyrics also have the ability to allure us into playing this track over and over. 
Having a track with another wordsmith, Benny The Butcher, Russ takes his lyrical skills to another level. "I THOUGHT YOU GOT ME" seizes all of our attention with the powerful lyrics about betrayal and an illusion that disguises itself as love. At the same time, the intoxicating beats will have all of us vibing to the music. Bringing a catchy chorus, everyone who has found themselves in a situation where they have felt pain from someone they previously trusted will happily rap along to these words.
Perfectly choosing all the necessary components to each song, Russ is here to leave a huge legacy behind. SHAKE THE SNOW GLOBE did just what Russ intended to do: get rid of the negativity and step into the light, but not before causing a scene first and making his presence known. That's what happens when you move with intention.