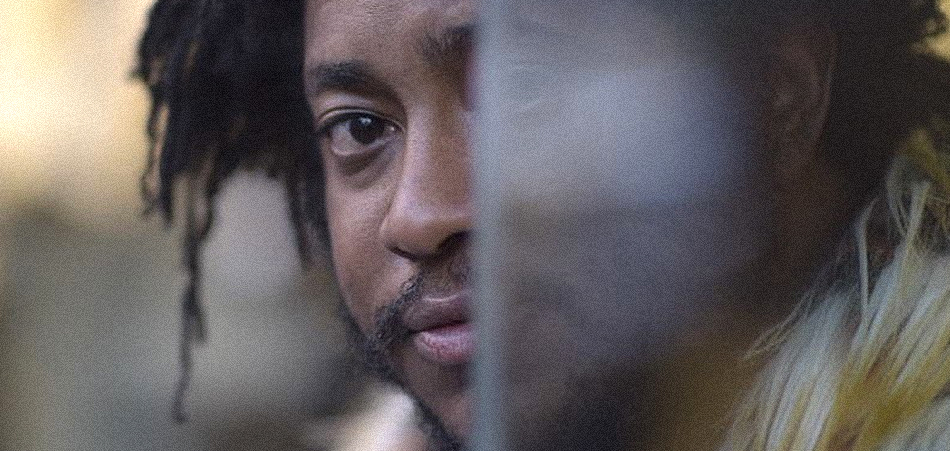 Album Review: Thundercat - It Is What It Is
Artist Name:

Thundercat

Album Name:

It Is What It Is

Release Type:

Album

Release Date:

Record Label:
Label Location:
Review Author:
Review Date:

EM Review Rating:
Eccentric vocalist, producer, personality, and bass prodigy Stephen Bruner, also known as Thundercat, has released his long-awaited studio album It Is What It Is —an expansive look into the deep intricacies and philosophies of his complex mind. This new project comes after the dazzling album Drunk from 2017, building further upon his dynamic character portrait approach of blending the zany surface level with the dauntingly intimate depths. This roller coaster of ideas is incredibly fun to engage with on It Is What It Is; Stephen can captivate with humor, thoughtfulness, uncanny abilities on the bass, and in certain special moments, all of this and more. Perhaps the most impressive, however, is Thundercat's ability to remain cohesive and focused throughout. All of his weird quirks, bass licks, mantras, flirtatious croons, and late-night mediations come together elegantly to create an album that is thoroughly and unapologetically Stephen Bruner, AKA Thundercat. Allow yourself to be fully immersed in the mastermind and the experience is deeply rewarding.
The album's opening track "Lost In Space/Great Scott" sets the introspective and cosmic tone of It Is What It Is. Here Stephen's angelic voice asks "Hello, is anybody there? Let me know if you can hear me. It feels so cold and so alone." into a deep atmospheric void. He then follows up with "Interstellar Love" a richly layered jazz soundscape that toes a fine line of calming and hectic. It features a cutting sax solo, some touching string layers, fluctuating key runs, and of course a groovy bassline. "I Love Louis Cole" featuring Louis Cole is the third track, which might easily be the most hypnotizing moment on the record. This high flying instrumental utilizes a heavenly string progression, lush synths, and a spastic beat, resulting in what sounds like a cross between space travel and a power ballad. It's the kind of track that strikes powerfully and fleetingly; no single listen is fully satisfying.
The middle leg of It Is What It Is brings more layered grooves and soulful, bouncing jams. Some standouts are the previously released singles like the funky cypher "Black Qualls" and the precious comedy ballad "Dragonball Durag."   But these singles aren't necessarily the best parts; there's a steady stream of infectiously danceable songs throughout. Another highlight is the staggering "How Sway," which features the simple lyrics of "yo" and "aye" sprinkled throughout a daringly quick and off the wall bass solo. In the acrobatic stretches where Thundercat fully lets it rip, it's imperative that you sit back and take it all in.
There's also the beautifully cerebral "Funny Thing" that details the intimate joys of partying with a significant other. The shimmering electronic beat is a gorgeous backdrop for Thundercat's passionate woos "I just wanna party with you tonight, because you make everything alright." Bruner follows up with "Overseas" a magical ballad that asks a lover to travel along for an adventure. He also brings on comedian and rapper Zack Fox for a wacky feature about the bassist and his love interest getting too physical on an airplane. It's a charming touch to say the least.
Much like the album's predecessor Drunk, It Is What It Is settles down on the back end and gets real. While still maintain dense instrumentals and catchy vocal deliveries as the rest of the project does, the last moments of the project are profoundly and painfully honest. "King Of The Hill" questions materiality while suggesting that the price of fame and indulgence may not always be worth it. Later, there's the previously released single "Fair Chance" that reflects on life after the death of the beloved vocalist Mac Miller. The most reflective moment comes at the close of It Is What It Is with the self-titled track that proclaims, "When it all comes to an end, when there's nothing left to say, it is what it is." After some final words regarding self-acceptance, resilience, and navigating existential fears, Stephen utters the last phrase "Hey Mac" before a mystical and surreal closing instrumental. It is painfully accurate in capturing the bittersweet closure that Thundercat is entailing here. It is, for better or for worse, what it is.
Musically, it's been established that Thundercat wears many hats. He can sing, write, produce, and shred bass, as well as curate albums as fascinating and eclectic sonic experiences. But It Is What It Is takes the versatility beyond music, as Thundercat becomes a philosopher, therapist, lover, guide, and friend. Stephen Bruner's seemingly inherent need to lay all of his cards on the table is taxing, but abundantly fruitful for those who are willing to listen. Moreover, there are many ways of processing the ridiculous and expansive art that Thundercat brings, but there's something for everybody. Surely anyone can find a nugget of wisdom, motivational speech, or danceable escapism here that, if anything, will make this life just a bit easier. That truth alone makes It Is What It Is worthwhile, despite being fantastically fun and engaging to listen to as well.