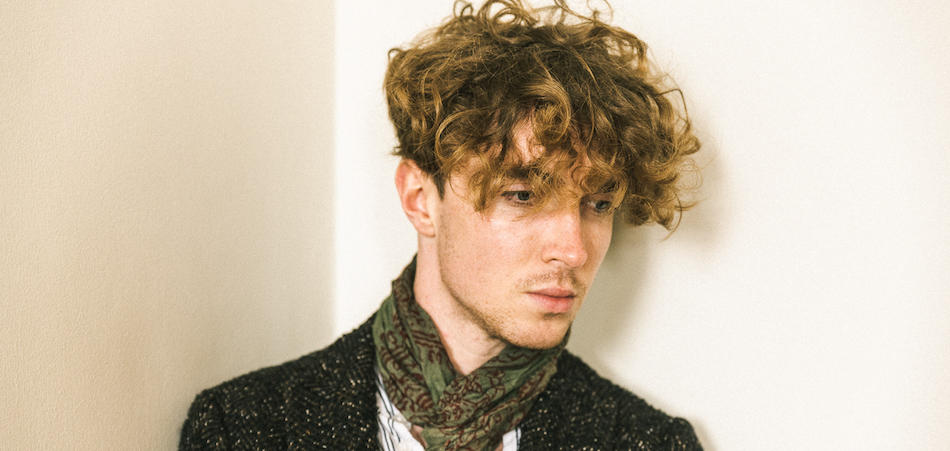 Album Review: David Keenan—A Beginner's Guide to Bravery
Artist Name:

David Keenan

Album Name:

A Beginner's Guide to Bravery

Release Type:

Album

Release Date:

Record Label:
Label Location:
Review Author:
Review Date:

EM Review Rating:
A young boy, holding a bright pink balloon in one hand and a sword crafted from sticks in the other, graces the cover of David Keenan's debut album A Beginner's Guide to Bravery. He is confrontational, defiant in that slightly comic way only children can be. He straddles an invisible line between innocence and adulthood. Keenan's highly anticipated record, out today via Rubyworks, is much the same: confrontational, yes, but ultimately as innocent as the boy who wrote it. 
On paper, A Beginner's Guide to Bravery reads like an epic saga: there are promises of ghosts, love, birth, death, and adventure. Its lyrical opulence is a direct result of Keenan's sublime talent. He has a right to claim a place alongside any great wielder of the pen (he is often compared to many of them), and some of the most beautiful moments on Beginner's Guide see him weave Irish colloquialisms seamlessly with obscure literary references. The album rings with the vibrancy of its characters, proving that Keenan's passion for words has never been the problem.   
Immediately, "James Dean" establishes a meandering, nearly rambling precedent. In his lazy Dundalk drawl, Keenan sort of slates the album before starting into its opening track as though he's had one too many glasses of that Altar Wine. Anyone who has followed Keenan over the past few years will recognize many of the tunes, for between limited releases and countless live shows, he has indeed played most of them. These versions are different, though. Backed by a full band rather than in his typical me-and-my-guitar posture, the songs are louder, varying in volume frequently as Keenan's powerful voice competes with his violins. On the previously unreleased "The Healing," vocals lose the battle to droning guitar. The production's lack of direction is all too apparent, swinging to and fro between weightiness and flight. 
Don't get me wrong, there are moments it works. Like the frenetic "Altar Wine," whose pace builds and swells until it catapults into the stratosphere. "Good Old Days," with its exotic strings, is another instance where the tumultuous band hits home. But Keenan shines brightest when he embraces quieter instrumentals. "Eastern Nights" is the story of the one that got away, and Keenan wraps it in a breathtaking naivety. It comes in almost at the close of Beginner's Guide, but it is the album's standout track by a clear country mile. 
A Beginner's Guid to Bravery is out now.
Feature image by Nicholas O'Donnell