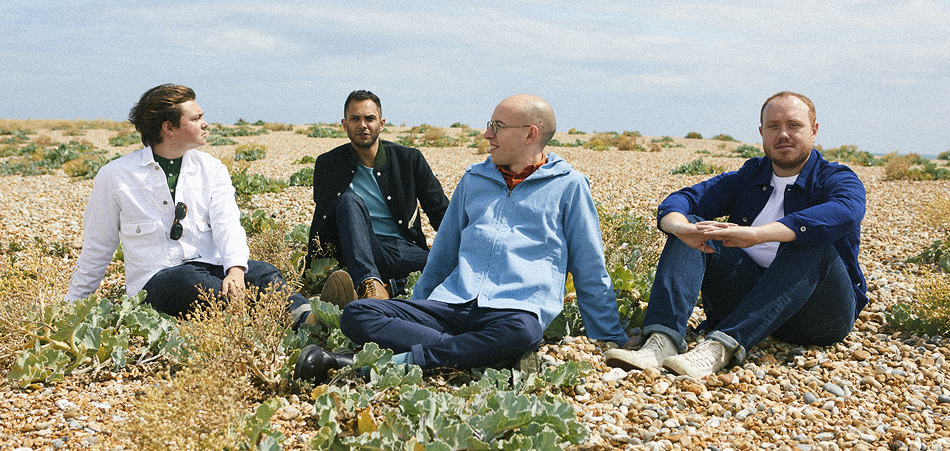 Album Review: Bombay Bicycle Club - Everything Else Has Gone Wrong
Artist Name:

Bombay Bicycle Club

Album Name:

Everything Else Has Gone Wrong

Release Type:

Album

Release Date:

Record Label:
Label Location:
Review Author:
Review Date:

EM Review Rating:
In a year that has started off with devastating fires and war proclamations, Bombay Bicycle Club's Everything Else Has Gone Wrong seems like a fitting title for their highly anticipated fifth album. Their first since 2014's electro-pop masterpiece So Long, See You Tomorrow, it greets you like an old friend as you two sit down at a familiar table to catch up over a pint. Or two. 
There are many artists whose legacy is tied solely to their ability to adapt and change, creating a persona that is malleable rather than recognizable. Bombay Bicycle Club is not one of them. Achieving something even more rare, their latest album signifies a musical evolution that feels natural—destined, even—while maintaining their humble signature. Lead singer Steadman's demure vocals have not changed much since their debut on I Had The Blues But I Shook Them Loose but the message that they carry has. Where their early work felt open and exploratory, Everything Else Has Gone Wrong reads like a memoir of a somewhat tired yet brazen man. "I got that ego, what do I know" Steadman wonders on "I Can Hardly Speak", a track that offsets its pensive musings with optimistic synths and prominent drums. Most of the album touches on introspection, committing to the idea that with age comes a certain responsibility of recognizing yourself for who you are. 
Considering that since the announcement of their indefinite hiatus in 2016, it's not surprising that two of the band's members have gone on to pursue solo projects. Coming back together to record new music after five years, it's expected that the finished product would feel heavier than their previous work. And while it does lyrically, the opposite is true of its production. The album feels almost weightless, experimenting with melodies consisting of vocal harmonies and snaps ("Good Day") and sprinkling in surprise influences such as jazz in the bass-leading "I Worry Bout You". If lyrically the album is a memoir of the band's personal experiences, then instrumentally it's a memoir of their musical ones. There are quirky bass elements reminiscent of their early work, and then there are fuzzy electronic elements to affirm that their recent propensity for a more pop-friendly sound is here to stay. 
When it all comes together, it's a beautiful snapshot of the band this ambitious London quartet has become. Still grounded in its indie-rock beginnings, but finding fresh ways to express them with every new release. Throughout their journey, they remain familiar, approachable, while still searching for the right words to say. On the eponymous track "Everything Else Has Gone Wrong" Steadman comes to terms with not being perfect. "For my whole life, I haven't been very good at expressing myself with words. The irony is that the song  is about not wanting to write lyrics, but it has lyrics I'm really proud of. And after that, we realized a lot of the other songs had that theme, of music as a cathartic refuge." And if everything else does go wrong, then at least we can take solace in Bombay Bicycle Club being absolutely right. 
Connect with Bombay Bicycle Club: Instagram|Twitter|Facebook|Spotify