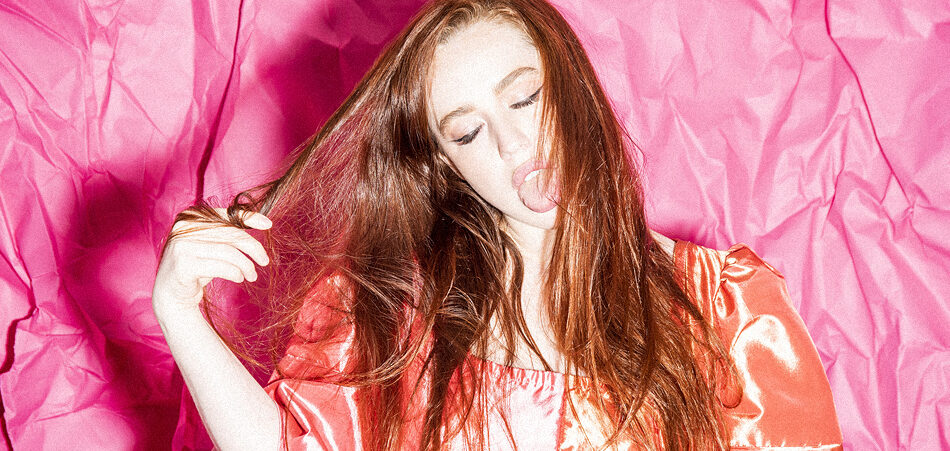 Album Review: Lily Kershaw - Arcadia
Artist Name:

Lily Kershaw

Album Name:

Arcadia

Release Type:

Album

Release Date:

Record Label:
Label Location:
Review Author:
Review Date:

EM Review Rating:
Simply, an album is a gathering of individual songs, at times put together fastidiously, at others, more haphazardly. It takes a true vision, then, to bring an album out of its solitary structured life and out into a colourful medley of poetic significance and emotional empowerment; much like L.A's folk-pop delicacy Lily Kershaw's sophomore album, Arcadia.
Like any other emotionally-drenched album, Arcadia is filled with moments of heartache, discovery, longing, and of course- love. Kershaw takes us on a winding journey that joins two separate worlds in an idyllic full circle. "If the first half [of the album] had imagery, it would be a lush idealistic place and the second half of the record would exist somewhere on the edges of a dystopic city that has fallen," she explains. 
Taking the first step out into this descriptive world is "Unrequited Love", an impassioned soundscape of luscious melodies strengthened by cinematic organs and echoing vocals. With Kershaw's commanding voice at the forefront of it all, she captivates her audience right from the first breath intake, pulling you deeper into Arcadia's world. In it, you find drifting minds in acoustic guitar sets ("The Sea") and beating hearts in the form of retro synths ("Always & Forever"). In "Soft Dark Nothing", though, it seems that time stops for a while and simply listens. A gentle piano melody and a hushed Kershaw sing softly into the dark, alighting it with profound musings and elegant strings. 
"Meet me in New York | When the world falls apart", she croons as she invites us along to the latter half of the album. Where before, Kershaw found footing amidst exploratory sounds, she seems to burrow deeper into the ground with acoustic arrangements echoing a mix of sorrow and hope. A transition that should be jarring, it feels natural and soothing for the personal lyrical compositions. "This record was not born because I was happy and comfortable. This record exists because I was in pain. The most uncomfortable, dark things can actually have the promise of a lot of hope and growth." She adds faithfully, "In the darkness, I feel holy."
With its first note matching its last, Arcadia is not just another album to be put on shuffle during a late-night drive. It's a story, with a decisive beginning, middle, and end. And just like any other story, you're bound to get lost without the guide of a fearless narrator, opening up its world to you one line at a time. 
Connect with Lily Kershaw: Twitter|Facebook|Instagram|Spotify