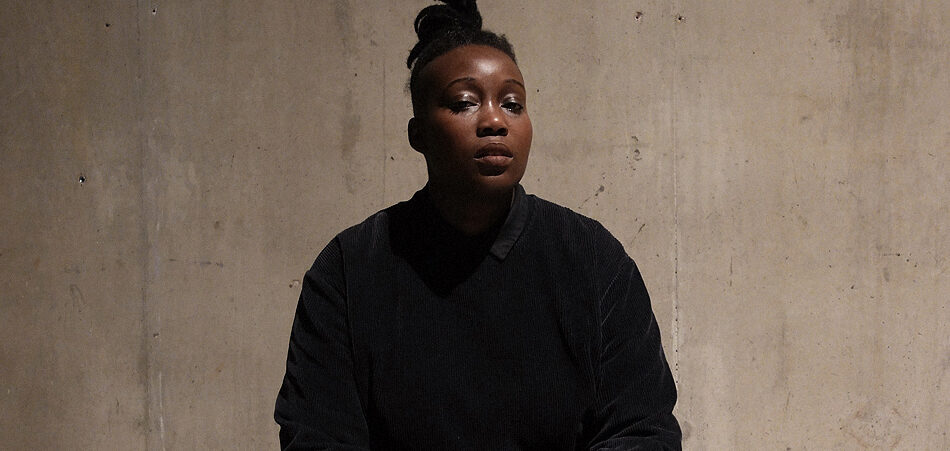 Album Review: Tawiah - Starts Again
Artist Name:

Tawiah

Album Name:

Starts Again

Release Type:

Album

Release Date:

Record Label:
Label Location:
Review Author:
Review Date:

EM Review Rating:
U.K crooner Tawiah's debut album Starts Again is an expressive tidal wave of classic charm with a modern message. Poised, precise, and powerful, it resurrects memories of fellow soul sirens Amy Winehouse and Adele, but it never lets you forget that the true star remains to be its creator. 
Swirling through this fluid body of spoken word is a silent but palpable energy. It starts off in "Recreate" as a throbbing bassline, giving strength to Tawiah's South London grit. It then morphs into a refined melody of eager percussions and saturated hooks in "Good", infusing the track with a restrained sense of urgency. With her previous history of performing and writing for other musical acts, you quickly understand that Tawiah is a woman who has harboured a lot of thoughts over the years, and she's wasting no time in sharing them. "This album has been such a process...It represents a lot of things, independence, discovery, acceptance, release!" she exclaims. "My love for things have come and gone but my love for music has kept me going." 
One of the album's most compelling traits is the ability to swerve, dive, and soar while remaining on a straight course. On "Borders", a bass-powered Tawiah asserts herself in a cross-border love story. A production that seems simple and straightforward quickly gives way to an evolving piano ballad, layering in vocal harmonies and cheerful notes as the strength of the love she feels grows. Yet that initial bassline remains, guiding her along, ensuring that as the theatrics around her swell, her heartfelt message remains humble and pure. 
Starts Again is an open-ended title for a debut album. It can signify a routine, a beginning, or a score of trials. On Tawiah's debut album, I believe it signifies a little bit of everything. The routine of everyday life is breathed into the album with a series of field recordings from Ghana (her heritage) dispersed throughout tracks like "One Moment" and "Mother's Prayer". Every song feels like the beginning of a new Tawiah- one that is hopeful, proud, at times fearful but never shy. And most importantly, this album comes from many places, but the loudest of them all is her heart. Amidst it all, we become privy to an epic love story that has seen its share of trials, and perhaps continues to encounter them everyday. But as any good fairytale will tell you- true love always prevails. Especially when it's got a powerhouse voice cheering it on.