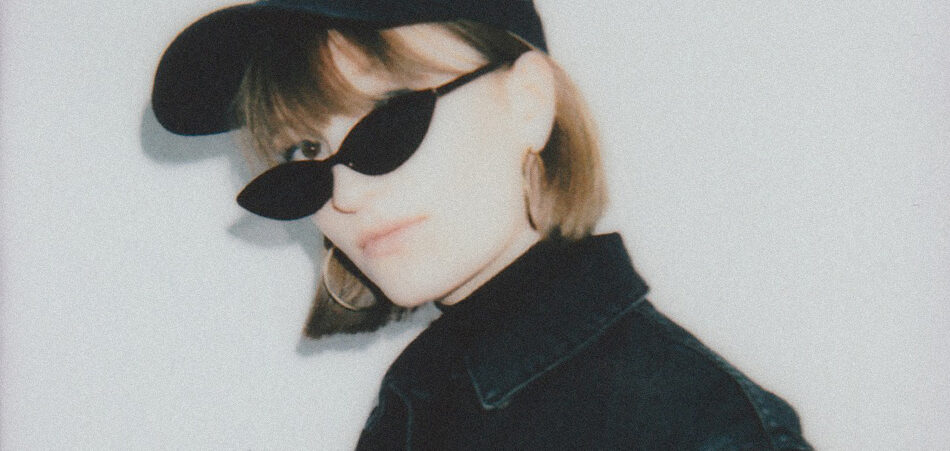 "Maybe open your eyes and see a woman's world".
Not the opening line of Toronto newcomer GRAE's debut EP, but a powerful one nonetheless. In fact, that line can be found in the third track, aptly titled "Woman's World", and though it courses through you in forceful waves, it's not the words that impress you so much. It's the voice behind them. Because as you traverse through this highly potent four-track EP, you quickly realize that it's actually GRAE's world that you find yourself in- and it is perfection. 
Produced by KYAN, New Girl is a refreshing cold drink of pop, infused with jazz flavours and topped off with a heavy dollop of empowerment. I leave out the 'female' part, because this EP wasn't written to be a voice for the shy, soft-toned women of the world. It was written to give voice to GRAE's own thoughts and experiences, with the satisfying result of becoming an emotionally relieving anthem for everyone else. "My debut EP 'New Girl' feels like a child to me," she explains. "All of the songs started out as little ideas I had and then they turned into something I could never have imagined. This EP explores different topics that I felt powerful addressing and I feel great amounts of emotion towards it." 
Her debut track, "New Girl", is the ultimate introduction to this incredible musical talent. Dramatic yet calm, it peels back the layers of a worst-nightmare-come-true scenario (finding out your ex ended up with the girl you were always worried about) with a bobbing rhythm and lethal vocals. Her second track, "Your Hands", simply confirms what we've come to know: GRAE is not someone to be fucked with. Though the production leans toward the dark and menacing with isolated claps and chirping synths, it's the icy vocals that make it so intimidating. Amidst the vocal "to-tom-to-tom"s and the silencing bass, GRAE's smoky voice cuts through like sunlight on a cloudy day. It's a force impossible to ignore, and not one to easily forget. 
Remember that this EP is a short journey through GRAE's world, and like in any other, there are sunny days and then there are the rest. The closing track, the end of the journey, sees us off with a gentle and poignant message. "'Fade To Black' was written from the perspective of me as a child. Growing up with a parent who was absolutely beautiful, talented, free spirited, smart and so extremely loving and caring, but watching alcohol addiction take over her life. When I was a child I felt like no one understood the things I was going through, but I want anyone who is going through it, to know that I understand." 
Beautiful and kind, New Girl is the kind of debut that latches on to your skin, burrowing deeper as more days pass, infecting your mind with its alluring hooks and empowering lyrics. GRAE may have used it to welcome us into her world, but in truth, it's the knock on the door that let us graciously welcome her into ours. 
Connect with GRAE: Facebook|Instagram|Twitter|Spotify