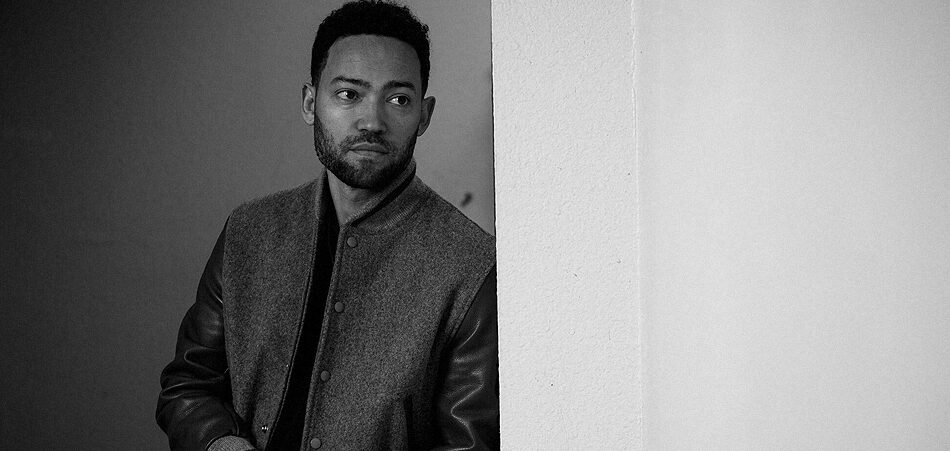 Album Review: Taylor McFerrin – Love's Last Chance
Artist Name:

Taylor McFerrin

Album Name:

Love's Last Chance

Release Type:

Album

Release Date:

Record Label:
Label Location:
Review Author:
Review Date:

EM Review Rating:
A person's relationship with their artistic craft is like a living organism that evolves over time with life's latest discoveries. When an artist finds success on a debut album like Taylor McFerrin did on Early Riser from 2014, it may be difficult to fathom changing the formula. The Los Angeles-based producer and pianist assembled an impressive roster of guest artists including Nai Palm, Robert Glasper, Thundercat, Emily King, and his father Bobby McFerrin for a diverse sonic tapestry against his otherworldly beats. However, for McFerrin's second album Love's Last Chance, out now on AWAL, he has taken a step into the spotlight by delivering the lead vocals on the album, which he also engineered and produced. The result is a captivating batch of songs that adds a dimension to his already impressive artistry.
In speaking about his expanded role on Love's Last Chance, McFerrin states, "I wanted to become a complete artist… I'd never really written and sung my own lyrics and vocals before, but I saw doing it as an opportunity to discover myself all over again." The presence of his tender vocal delivery on the album fits in with much of the LP's thematic content that focuses on romance and in particular the experience of courting his future wife. He writes about the album's title and concept: "Sometimes, with both your art and your relationships, you realize it's now or never. For my first time writing and singing my own lyrics, I didn't want to be messing around with make believe and fantasy. This record is real life."
The album begins with the stunning, ethereal "Her Entrance," in which McFerrin borrows string sounds from master orchestrator Miguel Atwood-Ferguson. The lush and tantalizingly brief track is full of emotion as it depicts the first moment McFerrin and his future wife laid eyes on each other. The music transitions directly into "All I See is You," where he details the encounter over a pulsing beat and 80s-tinged synth production. Amid the lush music and captivating harmonies, McFerrin describes their undeniable attraction despite both being in relationships at the time. One line toward the end of the song encapsulates their complicated yet unavoidable attraction when he sings, "Either you'll be love or trouble / I can't tell 'cause all I see is you."
McFerrin's penchant for warm production and sensitive vocals comes to full bloom on the dreamy "Love and Distance," where he ruminates on the preciousness of time spent with a loved one. He picks up the pace while maintaining the intimate mood on "Now That You Need Me" with a driving drumbeat and swirling production that provide an apt soundtrack for his contemplative lyrics.
Aside from the album opener, McFerrin returns to his roots of instrumental beat making at two other moments on the album, first with the jazz-tinged snippet "Pictures You Never Hold," and later with some samba flavors on "As You Are," which features flutist Elena Pinderhughes. These tracks may seem unrelated to the musical energies on the album, but they offer a glimpse into McFerrin's continual musical evolution with a looser style of songwriting, which he has adopted since playing with the supergroup R+R=Now.
One of the standouts of Love's Last Chance is the disjointedly funky track "Memory Digital." The combination of crackling drum and chord stabs with beds of keyboards and soulful guitar flourishes make the song engrossing at every moment. Grammy-winning songstress Anna Wise joins McFerrin to deliver some buttery vocals that provide a fresh and captivating texture in the music. The song also cements its place in the current societal climate as McFerrin laments a past relationship in which the only remnants exist in the digital world.
While Early Riser sounded almost like a compilation album of McFerrin's collaborations with fellow luminaries, Love's Last Chance is another step in the evolution and confidence of his musical voice, both literal and figurative. His gentle vocal delivery and personal writing style provide new dimensions to his well-established brand of spacey beats and subtly complex harmonies, like on the closer "So Cold in the Summer." If the goal was to become a more complete artist, Love's Last Chance is an unquestionable success for Taylor McFerrin.
Stream or download Love's Last Chance here.
Connect with Taylor McFerrin: Facebook | Twitter | Instagram | Soundcloud | Website