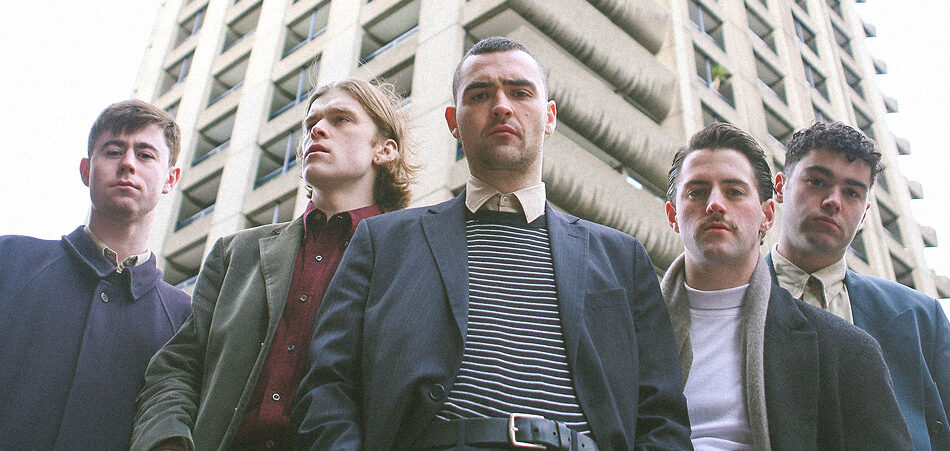 Album Review: The Murder Capital—When I Have Fears
Artist Name:

The Murder Capital

Album Name:

When I Have Fears

Release Type:

Album

Release Date:

Record Label:
Label Location:
Review Author:
Review Date:

EM Review Rating:
It's almost impossible to believe that The Murder Capital have only been active for a maximum of two years. It seems the Dublin quintet have arrived. They have notably skipped the slow build of obscurity and teeth-cutting, dropping instead straight into the honed synchronicity of a seasoned band. Today via Human Season Records, they release their astonishing debut album When I Have Fears. 
When I Have Fears begins like a cyclone. Spinning and sawing through the air, it frantically shakes up the surrounding environment because it must, because that is its beautiful and terrifying nature. This album has a destiny, an inevitability. Predicated on the desire to interpret and display the entire spectrum of human emotion, When I Have Fears moves through the complex undertones of brutality, anger and love at a break-neck pace. Opening track "For Everything" spends nearly a minute forty building to manic intensity before it finally crashes into existence and singer James McGovern calls out "I am a blissless star, corroded through the core," over the scream of an electric guitar. 
"Green and Blue" was an early release for the band, but it loses none of its captivating energy in the collection. Guitar and bass are married so well and played so complementary to one another that were Joe Strummer alive, he would have wept. If the first few tracks are the beginning of the twister, "Slowdance I" through "On Twisted Ground" makes the eye of the storm. Grouped squarely in the centre of the record, these are the most breathtaking moments on When I Have Fears. "On Twisted Ground" is punctuated by inhales and exhales, as if the band are gearing up for the second act, beginning with "Feeling Fades," an eerie track concentrated on simple melody and a grating guitar line. On "How The Streets Adore Me Now," post-punk gets a modern twist in the form of deft vocal treatment. McGovern's voice is pitched down, menacing even in the wake of the track's gentility. 
The Murder Capital eschew the notion that punk is meant to be aggressive and anti-sentimental. Punk in its purest form is meant to be confrontational, political, a revolution. Rage may still be "punk," but revolutionary action in today's socio-political climate is tenderness. Romanticism is punk. Spitting in the face of toxic masculinity is punk. Love is punk. Thus, it feels only natural that "Love, Love, Love" should get the final focus on When I Have Fears. Wavering between freneticism and controlled chaos, McGovern shouts poetry like it's an obscenity: "In the rain the romance lay, my heart stood still." A few solitary notes, and When I Have Fears reaches its inevitable conclusion: after laying waste to the emotional landscape, The Murder Capital leave you in unnerving silence. The storm ends almost as quickly as it began. 
Connect with The Murder Capital: Spotify | Twitter | Instagram