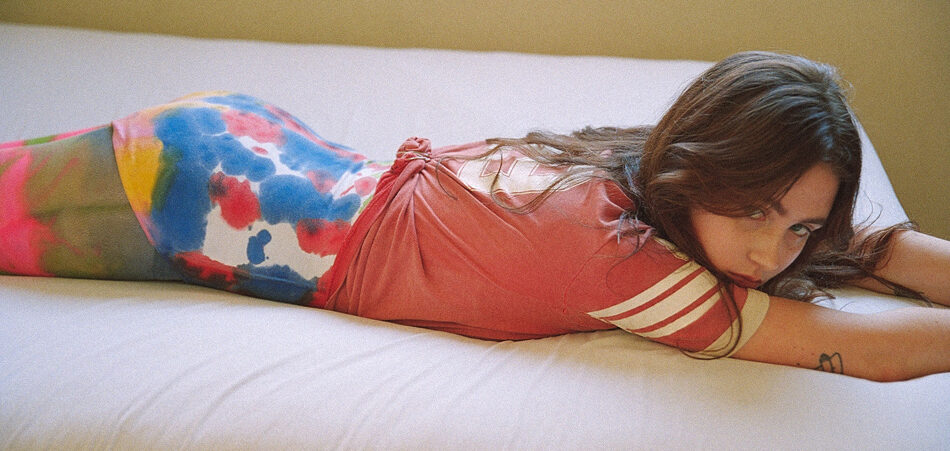 Album Review: Clairo—Immunity
Artist Name:

Clairo

Album Name:

Immunity

Release Type:

Album

Release Date:

Record Label:
Label Location:
Review Author:
Review Date:

EM Review Rating:
Clairo has wanted to move beyond bedroom pop for a while. Her first hit "Pretty Girl" went viral in the bizarre and unexpected way that found fame for many teenage artists from Bieber to Billie Eilish. It's not a secret that artists no longer need an album out in the world to carry weight, but it's also frustrating to be defined by the lo-fi tracks you crafted in your room when you were sixteen. 20-year-old Claire Cottrill's debut album is a merging of those two worlds. 
On Immunity, out today via FADER Label, Clairo steps with staggering confidence into a polished sound, with even more polished songwriting chops. Immunity borrows conventions of Cottrill's lo-fi era and drops them into a hi-fi world. With guest cameos from artists like Danielle Haim, it's obvious that Clairo has gone through a couple graduations. Previously released single "Closer To You" opts for an autotune in a way that showcases how it can expand an artist's repertoire. The track is almost devoid of production, save the beat and the treatment on Clairo's vocal. Immunity has Clairo's voice sitting front and centre. She opts for sunny runs and layered effects, using the hi-fi possibilities of the pop industry to amp up not the complexity of her songs, but the simplicity.
One of those graduations is in her songwriting ability. Immunity is so much more than the sad girl indie of Clairo's past. While "Pretty Girl" took its place in the teeming pool of feminist pop anthems with its tongue-in-cheek chorus of "I could be a pretty girl for you, shut up when you want me to," the first verse is superficial. On the other hand, Immunity is self-reflexive in almost every way. "Softly" and "Sofia" run back-to-back on Immunity, sandwiching Clairo's newfound bisexuality directly in the middle of all of this introspection. Cottrill came out as bisexual earlier this year, and Immunity sees her comfortable enough in her sexuality to write pretty obviously about crushing on women. "Alewife" is a timid opening for an album, opting for an acoustic piano for its first notes. In the case of this album though, it's absolutely the right choice. It sets up the tone of Immunity as though it's all happening in her head, or being written down in her bedroom. Her thoughts are off-the-cuff and occur within a realm of unexpected but resigned realization.