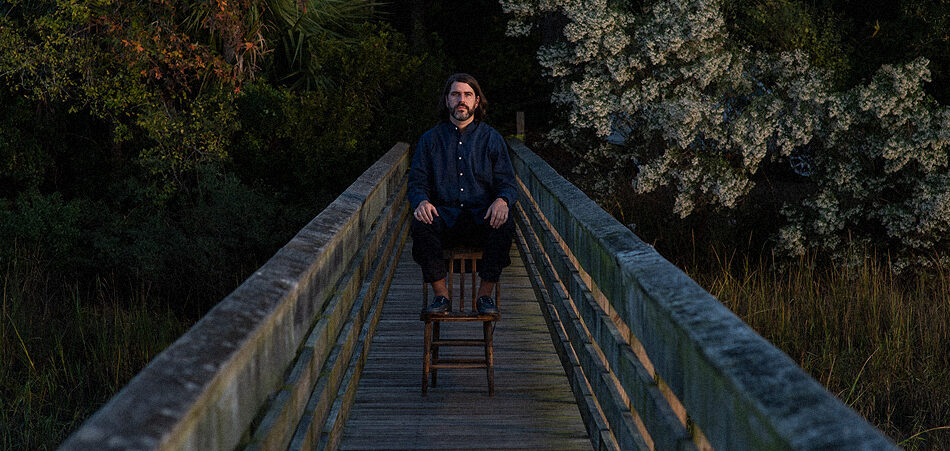 Album Review: Quantic – Atlantic Oscillations
Artist Name:

Quantic

Album Name:

Atlantic Oscillations

Release Type:

Album

Release Date:

Record Label:
Label Location:
Review Author:
Review Date:

EM Review Rating:
Over the past two decades, few artists have traversed the global dance music community more than Quantic. The British born musician, producer, and DJ has toured the world and his music has always incorporated diverse influences from his travels and collaborations. After living for several years along the Pacific coast of Colombia, Will "Quantic" Holland relocated to Brooklyn, New York, where he built a recording studio called 'Selva' and immersed himself in the New York club culture. Through studio sessions and live performances, he began experimenting with new sounds that would lead to his latest album Atlantic Oscillations.
In a recent Facebook post, Holland described the new LP, which is out on Tru Thoughts, as his "first serious record." While the comment was clearly made in jest, the music reflects a meticulous level of care given to the production and arrangements to match his stellar musicianship and accessible grooves. His first solo album since Magnetica from 2014, Holland spent three times as long working on Atlantic Oscillations than any previous project and that labor paid off with an enthralling batch of songs.
The LP's opening track "Divergence" is an apt portrayal of Holland's ability to strike a balance between dance vibes and earnest, refined musicality. The instrumental track offers a stunning arrangement of strings to go with impactful melodies and harmonies that could work in a club or film score. "Incendium" continues to establish the absorbing vibe with a pulsing beat and Holland covering vocals with lyrics about seeking clarity. Like the natural buildup in a DJ set, "September Blues" keeps the grooves pumping with some haunting harmonies that preview the meatiest tracks on the album.
Collaboration has always played a significant role in Holland's career with side projects including The Western Transient, Flowering Inferno, Quantic y Los Míticos del Ritmo, and Ondatrópica. It's that worldly, communal mentality that gives his music such a unique sound and he continues that tradition on Atlantic Oscillations. The first guest on the album is New York singer Denitia who delivers some gorgeously evocative vocals on "You Used to Love Me." Against her drifting, resonant words, Holland maintains the song's momentum with a persistent beat and various layered percussion patterns that make the groove irresistible.
After the tropical title track, Holland brings in frequent collaborator Alice Russell for a dynamic vocal performance on the soul track "Now Or Never." With a slightly decreased tempo, the song gives space for Russell's silky voice to command audience's attention as she sings about losing someone or something special against Holland's punchy string parts.
Never one to remain in any stylistic place for too long, Holland joins with American multi-instrumentalist Sly5thAve for one of the album's most fascinating tracks "Orquídea." The woodwind specialist delivers some delectable saxophone melodies to pair with Holland's joyous arrangement. Sly5thAve's fiery baritone solo toward the end of the track provides one of the album's highlights. The song is another example of Holland's astonishing ability to create music that is just as well suited for dancing as it is for listening.
Holland gives a nod to his time in Colombia with the track "Tierra Mama" which features the Afro-Colombian vocalist Nidia Góngora, who also wrote the tune. It's nearly impossible to sit still through the song as it offers one of the most infectious grooves of the bunch. The intricate beat simmers for almost two minutes before Góngora starts singing, but it's easy to lose track of time in the absorbing music. Her floating vocals provide a fitting counterpart to Holland's percussive and captivating production.
With the next two songs "Motivic Retrograde" and "La Reflexión," listeners can imagine being transported to after hours dance floors in Africa and South America, respectively. Both tracks find Holland in his element, delivering undeniable instrumental grooves with a plethora of multicultural sounds and melodies mixed in.
The set closes with the dreamy "Is It Your Intention," which finds Holland back in the position of lead vocalist. With a slowed down pace and a rhythmically elaborate drum pattern, Holland leans into a more structured song form that highlights his ethereal lyrics as he questions the intentions of a romantic partner. The gentler sonic aesthetic provides a worthy bookend to the orchestral opener "Divergence" and the scorching energy from the middle section of the album gradually drifts away into the distance, not unlike weather oscillations in the Atlantic Ocean.
While there is so much dance music in the world that falls into the trap of tediousness through repetitive phrases and sterile musicianship, Quantic proves that the human elements of live instruments and global connectivity truly bring vitality to the dance floor. Atlantic Oscillations finds him at the height of his musical powers with an astounding set of songs that offers meaningful experiences for dancers and listeners alike.
Stream or buy Atlantic Oscillations here.
Connect with Quantic: Facebook | Twitter | Soundcloud | Spotify | Instagram