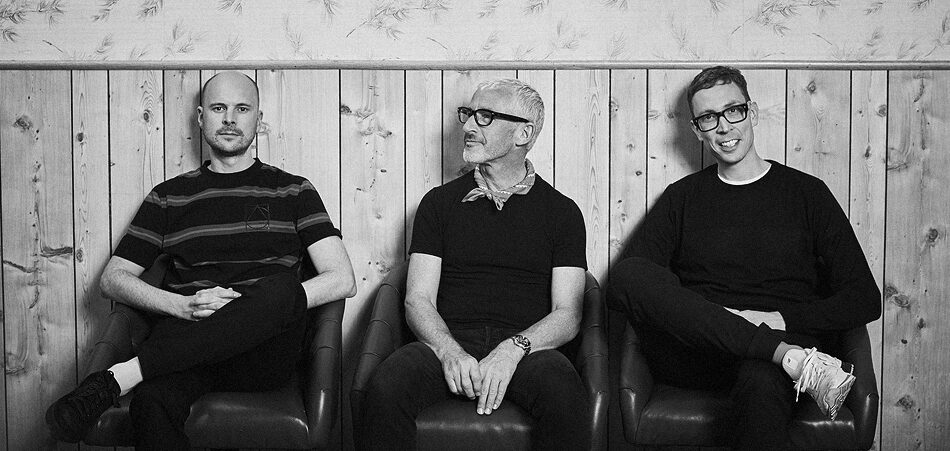 Album Review: Above & Beyond - Anjunabeats Volume 14
Artist Name:

Above & Beyond

Album Name:

Anjunabeats Volume 14

Release Type:

Album

Release Date:

Record Label:
Label Location:
Review Author:
Review Date:

EM Review Rating:
Mixed by no other than Above & Beyond themselves, Anjunabeats Volume 14 is the latest annual installment to the esteemed compilation series and is the latest chapter in a story now spanning 11 years—each mix an epochal statement piece rewarding those who listen closely with an incisive take on the sounds that will define Anjuna dancefloors this year. Via delivery of two continuous mixes over the course of two CD's, Anjunabeats Volume 14 catapults listeners into Above & Beyond's sonic soundscapes by way of only the finest progressive dance music.
The two disc, 34-track mix includes exclusive selections from their ever expanding Anjuna family of artists as well as original contributions from the legendary trio.
Andrew Bayer fans rejoice as the prolific producer returns to his roots in crafting intelligent floor shaking club monsters. The compilation sees a lot of the man, with two original productions and one driving progressive remix of "In My Last Life" by way of Dave DK. "Eight to Sixteen" plays ode to his original signature sound while "Magitek" sees Bayer immerse himself in elements of classic uplifting trance.
Other highlights of the compilation include a 2019 reincarnate of the Group Therapy born "Prelude".  The edit has seen its' way across the sets of the founding fathers for months and now makes its' way to listeners ears on-demand. "Hideaway" makes it's way to the compilation in similar fashion and new studio productions of "Distorted Truth" and fittingly titled "Anjunafamily" have also found their place on the bands' latest work.
We see the first mix embark on melodic progressive maestro Matt Lange's downtempo "Isn't It Lovely" followed closely behind by his remix of Common Ground favorite "Is It Love".  The pace is picked up by none other than Arty's alter ego Alpha 9 in "Before The Dawn" followed up by fresh productions from Grum, Kyau & Albert, Judah, Sunny Lax, Genix and Andrew Bayer.  In between original productions a club rework of "Cold Feet" makes an appearance and the first of the two segments of Volume 14 is tied off by Maor Levi.
Packed with collaborations surely set to make toes curl, the Anjuna-star studded artist pool is staggering – in disc 2 Above & Beyond break tradition and collaborate with rising Anjuna-star Spencer Brown in "Long Way From Home" and label mates Fatum, Genix, Jaytech & Judah join forces in "All In".  Original productions populate the Volume's second CD from the likes of Oliver Smith, Jason Ross, Ilan Bluestone, Andrew Bayer and Genix.
Sketched on the road and in their London studio, the mix album coalesced in scarce periods of calm amidst a whirlwind of giddying career highs: the band's 2018 album 'Common Ground' reached #3 in the Official Billboard Album chart while an accompanying tour saw the trio travel to every corner of the globe. Above & Beyond's two label imprints, Anjunabeats and Anjunadeep, continue to grow in stature and scale at a staggering exponential.
Joining the dots between the intimate sound of Anjunadeep and the stadium-sized productions, Anjunabeats, Volume 14 sees Above & Beyond craft a mesmerizing journey through forward-thinking and progressive dance music that cements their place as genre defining leaders in the dance world.
Anjunabeats Volume 14 mixed by Above & Beyond is available now.
Connect with Anjunabeats: Website | Facebook | Twitter | Soundcloud | Instagram