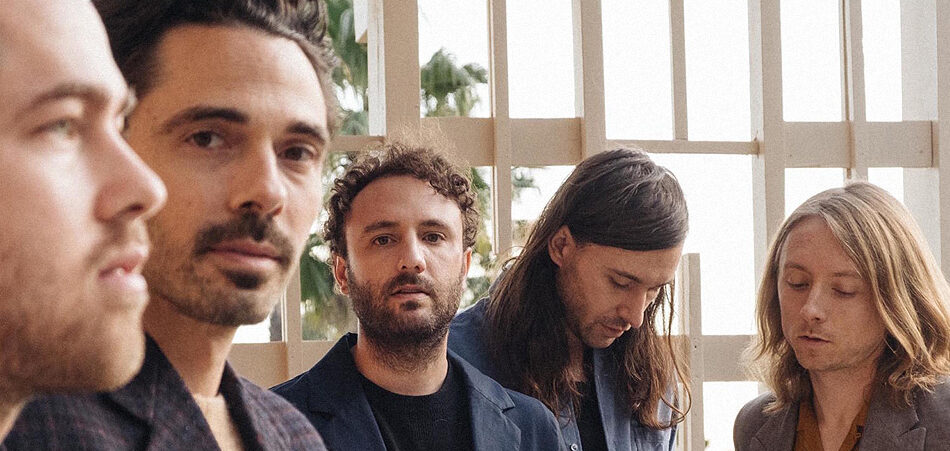 Album Review: Local Natives - Violet Street
Artist Name:

Local Natives

Album Name:

Violet Street

Release Type:

Album

Release Date:

Record Label:
Label Location:
Review Author:
Review Date:

EM Review Rating:
The number four has historically been associated with stability and order—there are four cardinal points, four seasons, four elements, four sides to a square. Perhaps this line of thinking permeated through California's Local Natives' songwriting sessions when they set out to record their fourth LP, Violet Street. A tumultuously buoyant collection of ten tracks, Violet Street is a dramatic departure from the band's previous melancholically minimal works. It plays like a meticulously written short story, invoking vivid emotions that flay every which way— but always remain under their control. 
Violet Street feels like the first step out your front door. While Gorilla Manor and Hummingbird found comfort in their sheltered guitar-plucked melodies, Violet Street explodes with colour and big, open sounds. Collaborating with legendary producer Shawn Everett, Local Natives find their sound and push it past its perceived limitations. The debut track "When Am I Gonna Lose You" contradicts its troubled mind with a lively, exuberant composition of foot-tapping drums and a wailing chorus. It seamlessly leads into "Cafe Amarillo", a mid-tempo soulful piece adjoined by harmoniously blended strings with an ever so delicate nod to jazz. 
The album coyly transitions between the smooth and the energetic, with the latter no more pronounced than in "Megaton Mile", an experimental track that is marked by nuanced synths and a groovy bassline . While progressing through different musical influences, Local Natives retain their signature sound with Matt Frazier's infectious drumming supporting Kelcey Ayer's sinuous vocals. 
The album's first six tracks read like an operatic crescendo, with its peak marked in "Someday Now", a multi-layered composition with liberally infused guitar licks and wind-chime inspired array of backing instrumentals. It's a delicately balanced track that speaks loudly of the band's growth. Since the release of their last album, the band members have dabbled in life's little pleasures: Marriage, travel, and fame. Ayer and Ewing even ventured out on their own solo careers under new monikers. "Someday Now" finds humility in its melancholy roots, ironically exposing the band's vulnerability while singing of not being able to share it. The rest of the album meanders through its peaks and troughs with afro-pop leanings and slow-tempo ballads. But it finds its anchor again in the closing track, "Tap Dancer". "Take me back / Before I knew of artificial roses," Ayer croons with his tender vocals. While Violet Street has taken the band far out in all directions, "Tap Dancer" follows its North Star with signature harmonized melodies and somber guitar compositions. 
Violet Street is wildly ambitious, tempestuous at times, and yet, emotionally relatable. It's the sort of album bands dream of making, but can never quite get it right. And just like the number four, it stands upon a solid foundation of musical artistry, emboldened by measured experimentation and graceful maturity. 
Connect with Local Natives: Instagram|Facebook|Twitter|Website|Spotify