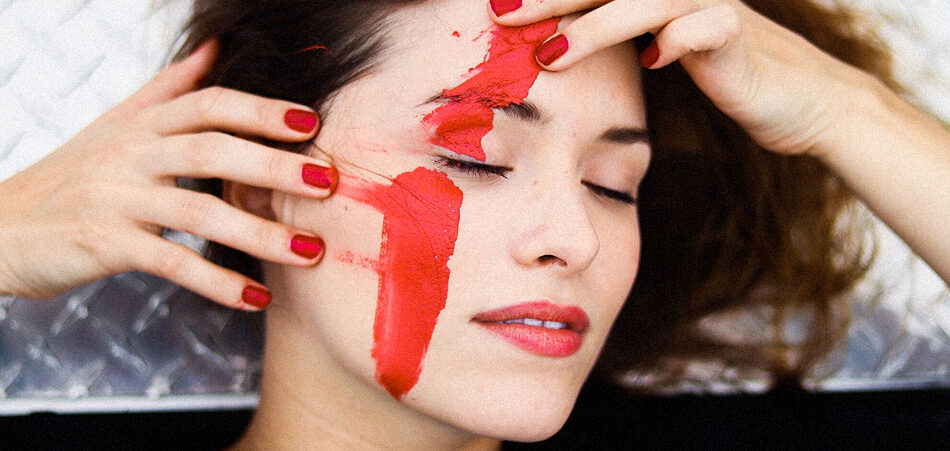 Coated by the moniker of Birch, Michelle Birsky's production and songwriting prominently dives into a pensive realm of indie-pop. With a hefty collection of singles and EP's under the Brooklyn songstress' belt, Birsky debuts her first full-length offering, femme.one, and utilizes the platform for a contemplative concept of womanhood.
A wandering "what if" from the past revisits and now asks "where to," recollecting the time and untold stories of Birsky's late grandmother, who also graces the cover art, alongside other women. Birsky weaves this concept with the aims of a fuller understanding, and despite any repressed anger that should and could be held, there isn't any residue of hate heard on the album.
Following suit of her singles that led up to femme.one's release -- "Spelling Lessons" and its recollection of sexist behavior for the first time and "femme.two" and its down-tempo, fearless conclusion -- the tracklisting's individual experiences are worth exploring. Consequently, listed in order of a plot like a novella, the album's overall messaging is of liberation and a hopeful future.
Catching her reflection in a first person narrative, the album's title track leads the remaining songs to a first breath of a more centered and confident sound from Birsky. "I was walking out the door and I realized / the words of our mothers are the ones that we live by," catches wind by the end of Birsky's vocals. Cleverly poised, "femme.one" and "femme.two" respectfully bookend the album.
"Carolyn" is an instantaneous ear pleaser. An isolated and singular beat cultivated from a vocal loop cycles the thematic conscious voice in your head. A smoother, electronic track off the album, "Carolyn" becomes a subjective persona; the lesser portion of a wounded ego. Filled with equally lush arrangements, Birsky's tone becomes the voice of reason.
Trailing into the track "Find Me," the vocal loop continues and is paired with a manipulated effect as the beloved flugelhorn, heard first on "Spelling Lessons," returns and delicately haunts this album in an extremely enjoyable fashion. "Find Me" exerts as a sigh of relief, despite its naming, and coasts into a dreamier texture. Sonically grouped in the same cycle, "Bury It" follows to only propel into "Labor Fruit."
Exceeding expectations after a minimal and acoustic lead, unsure of the track's direction, "Labor Fruit" is expansive in its dismantling and gears for a vigorous second half of the album. Grounded yet airy, Birsky's vocals are certain in their delivery and becomes warm in its tempo. "Labor Fruit" captures the ideal meshing of sounds and verses, cultivating a strong and sober collection of thoughts and asserting oneself with grace.
"Blinders" changes the monotony with vibrant bursts of keys and a more tangible, harder instrumentation which flows rather well into "Matter." The latter track sees a more upbeat direction and falls into a blissful harmony with Birsky's leading happy-go-lucky line, "It doesn't matter." Once again catching the trail end of electronic bursts, "Matter" bleeds towards the album's closer and lead single "femme.two." Synth-heavy and embodying an arrangement cut to the likes of a feather's touch, the multi-layered production and eerie vocals echo beautifully and wrap up any missed marks into one track. It portrays a variety of emotions while swiftly entering a dream-pop world. In addition of the light caress, "femme.two" sums the album's hopeful plea upon first listen.
Birsky welcomes listeners to her experience and leaves the door open for future questioning. While the album touched on strong ideals -- harassment, being used as a crutch, and inheriting views from passed generations -- some tracks played safely in the crevices. A bountiful assortment of beauty was cultivated from Birsky though, as it did lead myself to reflecting and lean on Birsky's activism and as a voice for women. As Birch continues to grow as an entity though, respectfully in terms of balancing idea with sound, we anticipate the artist's next release and conceptual direction.
Connect with Birch: Facebook | Twitter | Instagram | Soundcloud | Spotify