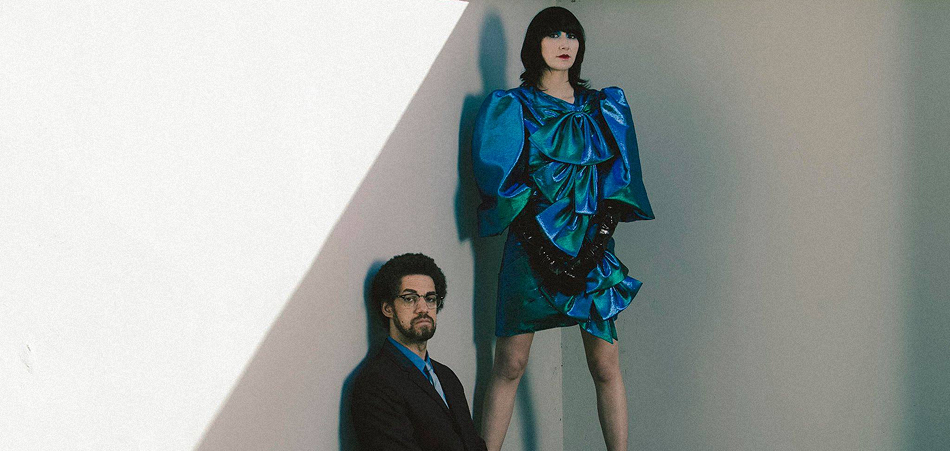 Album Review: Karen O and Danger Mouse - Lux Prima
Artist Name:

Karen O & Danger Mouse

Album Name:

Lux Prima

Release Type:

Album

Release Date:

Record Label:
Label Location:
Review Author:
Review Date:

EM Review Rating:
The highly anticipated collaboration between Yeah Yeah Yeah's frontwoman Karen O and producer Danger Mouse is finally here in the form of their debut album, Lux Prima. Meaning "First Light", this album is an artistic masterpiece that weds Danger Mouse's incredible storytelling with Karen O's ambitious vocal presence in a 9-track journey that truly sheds the first light into the minds of these two icons. 
The track list is meticulously ordered, each song signifying a stop along the journey that Karen O and Danger Mouse are taking us on. The production is fluid, alive, and feels like a tribute to every project Danger Mouse has been a part of in his lustrous career- Broken Bells, Black Keys, Portugal.The Man, to name a few. Karen O compliments the production perfectly, lending her veteran songwriting skills while taking a softer and more diluted approach with her vocals than we've come to expect from the punk rock powerhouse. Together, these two manage to create a sound that is inspiring and infallible. 
The album is bookended by two tracks that serve to set the theme for the cosmic, psycho-pop LP. The first, "Lux Prima" is a 9-minute-long introduction with Danger Mouse's distinct production style of soulful snares, a groovy bass line and orchestral grandeur. Changing course around the 3 minute mark, Karen O sidles up to the microphone to lull us to the lyrics "I'm nowhere/I'm no one/I'm nobody/There's nobody but you", offering up a rare insight into her newfound motherhood. When describing the track, Danger Mouse shares in a press release that "we were really looking for a place rather than a sound. It was our first shared destination so we thought we'd take our time getting there. " 
The second track, "Ministry" is soft and loving, with a guitar melody similar to Broken Bells' "Leave It Alone". Karen O sings tenderly, reminiscent of the fan favourite "Maps" performance with her NYC rock band, Yeah Yeah Yeahs. This is an instrumentally sweeping track, with a distinct Danger Mouse bass and electric guitar elements that remind us that this isn't your typical love song. 
The star of the tracklist is undoubtedly "Woman"- an empowering, groovy anthem for women everywhere, featuring Karen O's trademark punk shrieks and demanding presence. "If you want it/Then you take it" has been a running theme in most of Karen O's career. Famously known for her outlandish outfits and live show performances, Karen O has never seemed to give a fuck about anything that was expected of her. She hasn't let her Yeah Yeah Yeahs career inhibit her, either. Found on her impressive resume are side projects Native Korean Rock, Fishnets, collaborations with The Flaming Lips, David Lynch, Santigold, Square Enix, Google; contributions to film soundtracks such as "The Girl With the Dragon Tattoo" and "Her", entire film soundtrack compositions, as seen on "Where the Wild Things Are", music video directing, and of course, her own solo career. So when that snare drum beats alongside her anthemic "I'm a woman, what you see", you better believe that what you're seeing is an icon that set the bar for every rising rock artist- male or female. 
"Reveries" takes a downtempo, more humble approach, featuring a crooning Karen O that sounds like she's singing to a tape recorder. The simplicity of the song, combined with the complexity of the lyrics emulate what these two powerhouses are all about. While boasting of extremely successful and revered careers, the duo reminds us that they, too, are only human. And as such, they also contemplate with their insignificance in the vast universe and experience love, pain, hardship, ecstacy, and everything in between. This album is an ode to that humbling realization, and this track is the realization being put into sounds.  
The last stop on this beautiful journey is "Nox Lumina" (Night Lights), bringing the album into full circle with combined elements from "Lux Prima". A more modern, psychedelic production closes out the album's theme with an ethereal performance from Karen O. Singing "Everytime I close my eyes/Someone else's paradise/Turns me into someone new", the duo asserts that this album is just the beginning. While they have taken us on a cosmic and emotionally revealing journey, there is no end to the inspiration and artistic energy that they have drawn from each other. There will always be another artist, another trend, or another milestone that will inspire them to take on the next journey. So as promised, this shines only the first light into the magical world of Karen O and Danger Mouse. 
Connect with Karen O: Website | Facebook | Instagram | Spotify | Twitter
Connect with Danger Mouse: Instagram| Twitter| Facebook| Spotify