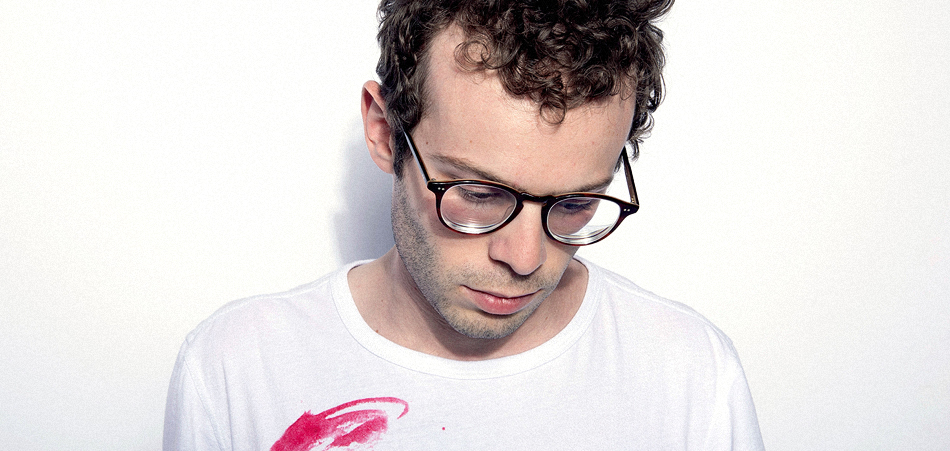 Album Review: Shy Girls – Bird On The Wing
Artist Name:

Shy Girls

Album Name:

Bird On The Wing

Release Type:

Album

Release Date:

Record Label:
Label Location:
Review Author:
Review Date:

EM Review Rating:
Life is a journey. The phrase may be a cliché, but it reflects an elemental aspect of the human experience. We all do the best we can to navigate the peaks and valleys of this thing called life. The musical career of Dan Vidmar A.K.A. Shy Girls, is one that underscores many widely shared experiences and speaks to the power of music in expressing universal struggles and triumphs. In his debut album Salt from 2017, the Portland based singer and producer was found grappling with loss and heartache. Soon after the release of the LP, though, he began working on his next project, which became Bird On The Wing, which is out now via Keep Cool Projects/RCA Records. In the time between the two works, Vidmar's music has seen a marked shift to a lighter, more upbeat sound, as his perception of life and love have evolved.
From the opening moments of Bird On The Wing, Vidmar shows that he has turned a corner musically and emotionally. The plodding funk tune that opens the LP "Drain" has a playful feel with its fuzzy bass line and bell-like melodies. In it, he conjures imagery of letting old problems drain away, writing "Something's got me mopping the floor / but I should have just let it all go." Without overstating the issue, Vidmar hints that his perspective on past troubles has changed with hindsight and that he is now ready to let go of that type of adversity.
Aside from moving on from past strife, there is a definitive emphasis on the magic of love on Bird On The Wing. Vidmar writes, sings, and performs like someone with a renewed romantic energy and his brand of love songs don't sound quite like any other. The LP's first official single "This Is Your World," for example, has lyrics with overtly affectionate themes with lines like, "I feel your presence in my bones / you're from my chest to my toes / this is your world… I love what you've done to me" and yet the words are set against somewhat brooding instrumentals. A thumping hip-hop beat and sophisticated harmonies give the song added depth, as if to say that love may be a beautiful and enamoring experience, but the grey area of life's complexities will always persist.
One of the most unapologetic love songs on the LP is the magnificently stripped down "I Can See The Light." With subtle and possibly unintentional religious connotations, the song shows Vidmar's prowess as a producer as well as his penchant for poignant melodies. With sustained pianos chords and airy production, he croons to a partner who has consumed his affection. He writes, "All these people in motion, motion starts to fade / all that goes away under the weight of you / I can see the beams as they prism into me and focus into you." It feels like a melodic and lyrical release of emotion that is both endearing and musically pleasing.
Two of the strongest entries on Bird On The Wing come at its end, beginning with the 80s-tinged "What Do You Do When You've Found Love?" Vidmar shows influence from the bass god Jaco Pastorious with prominent bass lines that give a nod to the late master's sound. With a minimal electric drumbeat and warm harmonies, the bass simply sings through the mix. Vidmar also keeps with the theme of love here, this time showing a level of surprise in finding a successful romance. He communicates a feeling of unprecedented romantic satisfaction with the lines, "What do you do when you can't explain / I never knew I had something / I'll always be racing / And I'll always look at you like you looked at me the first time." Anyone who has been through heartbreak knows that trying again and building trust in someone new is not easy and it often feels too good to be true, creating a blend of euphoria and trepidation. Vidmar touches on these themes in a tasteful and touching way to match the song's gentle groove and catchy melody.
The album closes with some more upbeat music on "Lay And Be Lonely." The song's title and lyrics might seem to run counter to the pumping beat and bright tonalities, but there is an undeniable sense of resolve, reflective of someone who has found a level of peace in the challenging path of life. He writes, "…if there's something I could be longing for, it would be tranquility / When I'm quiet there is motion." The words seem to bring the album full circle, acting as a reminder that trials and heartbreak are inevitable in life but it is only when we can quiet all the noise and pain that we can move forward. With Bird On The Wing, it's abundantly clear that Vidmar has been through adversity and taken time for personal reflection, which allowed him to come out the other side with positivity and an openness to love. It may be a common theme, but Vidmar gives it an original, engaging musical spin in a way only he could.
Connect with Shy Girls: Facebook | Twitter | Soundcloud | Spotify