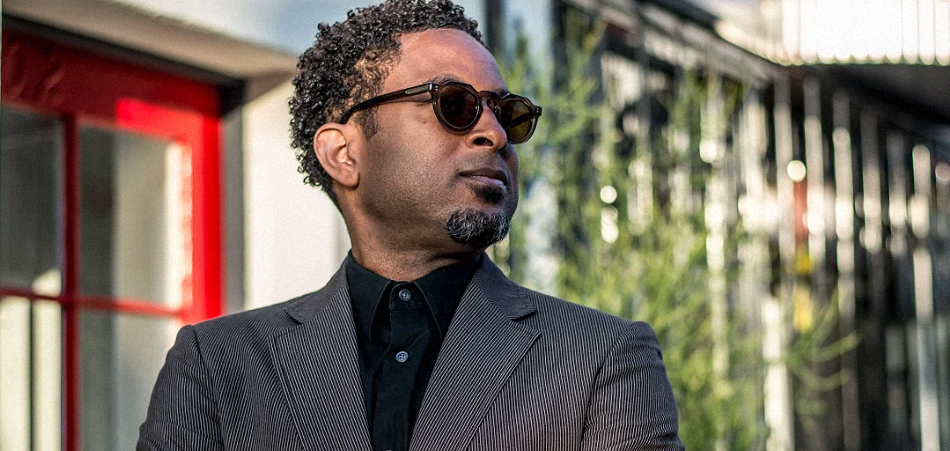 Album Review: Dexter Story – Bahir
Artist Name:

Dexter Story

Album Name:

Bahir

Release Type:

Album

Release Date:

Record Label:
Label Location:
Review Author:
Review Date:

EM Review Rating:
The term "world music" has always been problematic. Like any genre specification, the phrase is artistically limiting but more than other music categorizations, it doesn't actually provide any information. In reality, it's a nebulous term that encompasses basically any folk-oriented music from faraway locations around the globe. But isn't all music from the "world"? Perhaps it's time to repurpose the term "world music" to better represent the daily global exchange of ideas in this age of information, where artists honor local traditions while sharing and learning from others to shepherd in new global paradigms in music. Dexter Story's new album Bahir, out now on Soundway Records, is a perfect example of a cross-continental musical exchange in which varying musical cultures coalesce to make a beautifully diverse set of songs. With influences from American west coast sensibilities to those from East Africa and a plethora of all-star guests from both regions, the LP doesn't fit entirely in either tradition, instead opting to live and thrive in their convergence.
Story is based in Los Angeles and has amassed a wealth of experience in the American music industry, having spent time as a producer, a multi-instrumentalist with the Sa-Ra Creative Partners, and having a management role with Snoop Dogg. All the while, he has drawn great inspiration from the countries in the eastern peninsula known as the Horn of Africa, having traveled there to immerse himself in the cultural and musical traditions. His previous album Wondem from 2015 honored that heritage and Bahir continues the trend, with an added emphasis on blending it with American musical flavors. Fellow Angelino Carlos Niño helms the production and deftly balances all the influences that include Ethiopian tonalities, Tuareg grooves, Ekista dance rhythms, and Somali soul colliding with American jazz and funk.
Story sets the stage for the multicultural affair with the stunning and tantalizingly brief "Techawit," which features pulsing drums, shimmering harp flourishes, and characteristically lush strings from L.A. orchestral guru Miguel Atwood-Ferguson. The cinematic introduction gives hints to the wide palette of musical elements to come on Bahir while also establishing a distinctly unified sound.
After the celebratory "Bila," which features some processed, jubilant vocals from Ethiopian musician and L.A. resident Kibrom Birhane, we arrive at one of the first standout tracks of the album: "Gold." The thumping track features the endlessly captivating Sudan Archives. The pairing with Story is effortless as the up-and-coming American violinist and vocalist shares a deep appreciation for African musical culture, with her focus being on Sudanese fiddle tradition. The result is a wholly engaging tune with a repeating guitar and vocal pattern that lays the foundation for Sudan's dexterously expressive vocals.
The influence from the Horn of Africa comes into full effect on "Ras," which features Ethiopian vocalist Haile Supreme, who is known for blending ancient vocal techniques with elements of Latin funk, dub reggae, and hip-hop. "Ras" features African-tinged harmonies over persistent jazz drums that all support Supreme's heavenly vocals and interweaving horn melodies for an enchanting listening experience.
At the heart of the album is a batch of mostly instrumental music that further deepens the musical connectivity between the different cultures. First, there's "Mamdooh," a floating track that offers something for dancers as well as fans of instrumental music with an impactful string melody, a gentle yet irresistible beat, and some soulful solos. Story turns up the intensity on "Buna Be Chow," which features an afrobeat pulse, reverbed trumpet melodies from L.A. artist Josef Leimberg, and some chant-like vocals that all give the track an astoundingly lush atmosphere. One of the clearest examples of the synthesis of African and American elements comes on "Electric Gurage," a swinging affair with vocalized melodies and meandering synth and keyboard melodies weaving through the mix.
Some of the most memorable material on Bahir comes toward the end of the album, beginning with the understated "Shuruba Song," in which Niño's deft production prowess is on full display. The song features vocalist Hamelmal Abate and Niño makes sure never to get in the way of the Ethiopian singer even as the music swells in energy. Her words careen over the top of the mix that includes various layers of instruments and elements coming in and out of the musical milieu.
The album's title track is one of its most stunning entries, with producer Endeguena Mulu joining in to provide gorgeously captivating textures to the multi-faceted track. It's difficult not to experience some spiritual overtones on the meditative song that features an unrelenting melodic pattern set against a sea of swirling sonic layers.
Story closes the LP with the Marie Daulne feature "Abebaye." The Belgian-Congolese vocalist also known as Zap Mama is known for bringing storytelling traditions into her work and offers an exquisite vocal performance here with flowery inflections and lush overlapping harmonies, all over a gentle hand drum pattern and some bright, dreamy instrumentals.
Throughout the course of Bahir, it not only becomes clear that Story brought in an astounding cast of guests on the project, but also that he made a deliberate choice to collaborate with artists who live in the world of cultural and musical fusion. From Atwood-Ferguson's string work that bridges the worlds of classical music and hip-hop, to Sudan Archives' unparalleled musical style, to Haile Supreme's blend of ancient vocal tradition with current trends, there doesn't seem to be a player on this album that exists solely in any single musical space. The word "bahir" means "sea" in the Semitic languages Amharic, Arabic, and Hebrew and the image offers a useful representation of the musical movement put forth on the album, because while two points in the sea may have a great distance between them, they still share the same water. In Dexter Story's musical universe, geographical and cultural differences are bridged through the everlasting elemental human experience of music.
Connect with Dexter Story: Facebook | Twitter | Soundcloud | Spotify